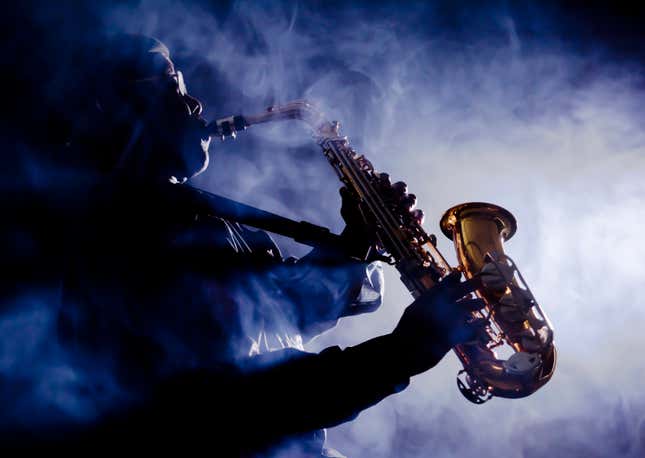 John Coltrane is kind of a big deal.
Over the course of a career that spanned over two decades, the legendary composer and saxophonist churned out classic albums like 1957's Blue Train and 1964's A Love Supreme, all while trying to kick a vicious heroin addiction and expanding the boundaries of what we knew jazz to be.

Small Town Horror Story: Juneteenth & The Aftermath of Slavery
And now, over a half-century since his untimely demise, we'll be receiving a posthumous gift in the form of an unreleased album thanks to Coltrane's longtime record label, Impulse! Records.

From Spin:

John Coltrane's longtime label Impulse! Records will release a previously unheard collection of recordings that the legendary saxophonist made with his classic quartet in 1964, under the title Blue World. The album, which mostly contains alternate versions of earlier Coltrane compositions, will be released September 27 on LP, CD, and digitally.

According to a press release from Impulse!, Coltrane recorded Blue World between the sessions for his landmark albums Crescent and A Love Supreme, at Van Gelder studio in New Jersey, where he cut many of his albums, including the aforementioned two. He had been approached by a Quebecois filmmaker named Gilles Groulx, who knew Coltrane's bassist Jimmy Garrison, and asked Coltrane if he would record music for use in an upcoming film called Le chat dans le sac. Coltrane obliged, but Groulx only ended up using 10 minutes of the 37-minute session in the film.
Blue World is comprised of new versions of songs from Coltrane's extensive catalog, including "Naima," "Village Blues," "Traneing In," and "Like Sonny." But for those who are eager to get a taste of some brand new tunes, there's "Blue World," which Spin notes sounds like the slowed-down, spiritual successor of 1962's "Out of This World" from his self-titled release, Coltrane.
Impulse! Records provided the following statement to The Root:

Blue World reveals Coltrane's personal progress, as well as the interactive consistency and sonic details the Classic Quartet had firmly established as their collective signature by 1964. This signature was so assured and dramatic, so buoyant and different from the sound Coltrane had delivered before. And it is significant that this recording session–whatever the ultimate driving force was–happened in between two of Coltrane's most expansive, spiritually transcendent records that would set the tone for the rest of his musical career.
Last year, Impulse! released Both Directions At Once: The Lost Album, which was recorded in 1963 during his Classic Quartet's peak, to universal acclaim. So expect that same standard of excellence with this forthcoming, unearthed gem.

Blue World is scheduled to be released on Sept. 27.