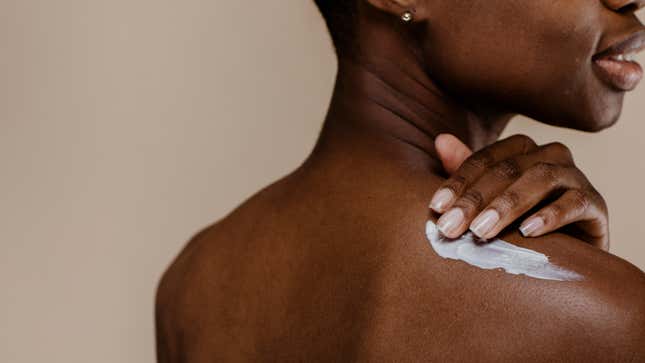 A new study by Northwestern University Medicine published in the International Journal of Women's Dermatology found that the majority of those who use skin-lightening products in the United States are Black. Co-authors of the report include Dr. Karishma Daftary, Maxwell Shramuk, and Lutifyya Muhammad.
Tackling A Black Maternal Health Crisis & Embracing Reproductive Justice | The Root Institute
For the study, 455 people were surveyed—with 238 of them being Black. Around 21.3 percent said they use skin-lightening products. Nearly 75 percent of them said the agents they used were for certain skin ailments, like hyperpigmentation, melasma and acne. However, the rest admitted that they used the products to intentionally lighten their skin.
Dr. Roopal Kundu, founder and director of the Northwestern Medicine Center for Ethnic Skin and Hair, stated: "The most surprising finding was the lack of awareness of ingredients in products being purchased over the counter and their potential detrimental effects. These products are bought from chain grocery stores, community-based stores or even online and do not undergo the same type of regulation as large-chain store or prescription products."
In 2020, the FDA received disturbing reports of grave side effects from the use of skin-lightening products that contained hydroquinone. Some of which included facial swelling, skin rashes and discoloration of skin. In response, the FDA warned customers not to use these products because of the harm they have been known to cause.
Kundu understands that colorism, or better treatment people receive based on skin tone, is the reason for why skin-lightening products are still being used. "There is this perception that having lighter skin within a group—Southeast Asian or African populations, for example—is looked upon more favorably and manifests by making someone more attractive to a mate or more likely to get a job," Kundu explained.
"The belief is that having lighter skin is tied to personal and professional success....As dermatologists, we hope to understand the cultural and societal influences that impact skin health and treatment of skin disease." In addition, the study revealed that most consumers who use skin lighteners don't discuss their decision with a medical provider.