It happens every spring. With the pollen and the hay fever comes the pulling of the heartstrings. Because the birds and the bees is too good a story to stay out of the box office, the romantic-comedy season springs eternal.
But the genre that bloomed more than 20 years ago from When Harry Met Sally has been a long time wilting. And the so-called black romantic comedy has had an even shorter life span.
Anyone old enough to have sported Cross Colours with pride will tell you that Love Jones was the epitome of black romance on film. That movie is nearly 15 years old. If their happy ending actually panned out, today Darius (played by Larenz Tate) and Nina (played by Nia Long) would hardly recognize Saturday night at the movies. They'd probably be talking their 2.5 kids to see Rango.
Since its release, Love Jones has spawned some pretty decent offspring starring Sanaa Lathan — The Best Man, The Wood and Love and Basketball. Those movies weren't just remakes; instead they reflected the times and made some prescient points on marriage, a woman's independence and career versus love.
Then Tyler Perry took over in the mid-2000s off the strength of Diary of a Mad Black Woman and the more-than-just-OK Why Did I Get Married? Unfortunately, their follow-ups — Daddy's Little Girls and Why Did I Get Married Too? — were hardly forward thinking.
G/O Media may get a commission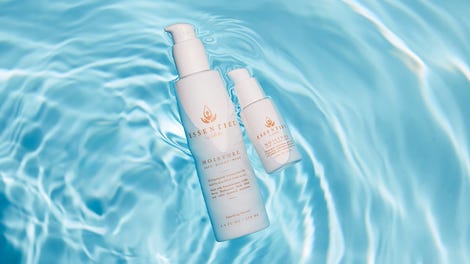 20% off
Essentiel by Adele
Melodrama became the name of the game in black romance. Reality had nothing to do with it. Even outside the sometimes-baffling bubble of Perry's success, black romantic reels have fallen into the same formulaic stereotypes that the rest of Hollywood relies on — Just Wright, Something New and the yet-to-be-released Jumping the Broom.
According to insiders, movies in general aren't made for smart, snarky grown-ups anymore. It's the 12-year-old boys and the men disguised as them who rule the box office. The rest of us have to head to the local indie-flick dealer or just suck up another Fast and Furious. However, there are those who say that the endless summer blockbuster is a product not of its audience but of lazy filmmaking.
Adults don't go to the movies anymore because there aren't any good movies to watch, not because they don't like spending money on good movies. Last summer New York Times columnist Maureen Dowd dedicated an entire article to the death of romance in celluloid. Her expert interviewee, Sam Wasson, author of Fifth Avenue, 5 A.M. — a book about the making of the classic Breakfast at Tiffany's — blamed the Jennifer brand, Aniston and Garner. Add to that Katherine Heigl and Kate Hudson. In black romantic flicks, we've got Gabrielle Union, Gabrielle Union and Gabrielle Union. 
"They say the problem is teenage boys and girls, that they drive the marketplace. But I say they only drive the marketplace because there's nothing out there for grown-ups to see. Apropos, I can't remember the last time I saw two people really falling in love in a movie," lamented Wasson. Because for every Love and Basketball, there is a Booty Call; and for every Annie Hall, there's a Bounty Hunter.
Wasson claimed that Annie Hall, Woody Allen's ode to neurotic New York love affairs (does he make any other type of movie?), taught him as a "wee Jew" how "to be a person in love." Who's teaching black kids how to be grown-ups in love these days? Lil Wayne? But if no one dates anymore — or talks on the phone — maybe no one really falls in love like they used to, either. Perhaps the entire notion of reel-time romance is as old school as a Yahoo account.
Maybe the real problem is the segregation of it all. Is black romance really that different from everyone else's? Are 60-year-olds who fall for each other in the Hamptons so different from 16-year-olds in Harlem?
I just saw an indie Love Actually-type movie but with New York hipsters, called Happythankyoumoreplease, starring an ensemble cast of white characters from nice families. The guy I'm dating said the title sounded "like a Musiq Soulchild album," and maybe only the two of us (or people like us) would get that joke. Even still, I thought the film had mass appeal.
"You don't need to know anything in advance," says a female character in Happythankyou to her boyfriend, who's saddled with a quarter-life crisis. "You'll figure out your thing, and the money will come eventually. That's how it works." Unfortunately, Hollywood thinks it has found its "thing," its formula that works.
Still, I continue to offer up hours of my life in 90-minute increments because, like Diane Keaton's character in Something's Gotta Give (one of my favorite rom-coms about two twilight-aged rich white people), I believe, "People need romance like that. And if someone like me doesn't write it, where they gonna get it? Real life?"
Helena Andrews is a regular contributor to The Root and author of Bitch Is the New Black, a memoir in essays. Follow her on Twitter.
Helena Andrews is a contributing editor at The Root and author of Bitch Is the New Black, a memoir in essays. Follow her on Twitter.