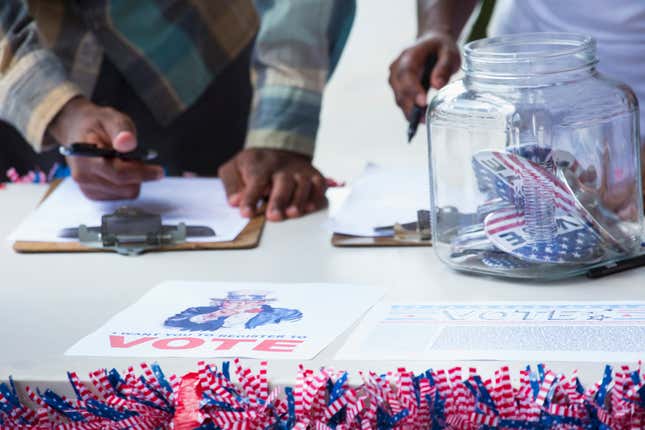 After seemingly endless rounds of back and forth over Alabama's congressional map, a panel of judges has decided to take it out of lawmaker's hands. On Tuesday, federal judges ruled that they will draft a new map after Republican lawmakers refused to draw a map that included a second majority Black district.
Small Town Horror Story: The Framing of the Scottsboro Boys
In June, the Supreme Court ruled that Alabama's map violated the rights of Black voters by only having one majority Black district, despite Black Americans making up over a quarter of the state's population. The justices ordered Alabama to draft a map with a Black majority "or something quite close to it."
Despite pretty clear instructions, the GOP-led statehouse ended up drafting a map with only one majority Black district. Understandably, this didn't fly with the judges, who said they were "disturbed" by the state lawmaker's actions. The court ordered a special master to be put in charge of issuing a new map.
"We are not aware of any other case in which a state legislature — faced with a federal court order declaring that its electoral plan unlawfully dilutes minority votes and requiring a plan that provides an additional opportunity district — responded with a plan that the state concedes does not provide that district," wrote the judges.
The plaintiffs in the Supreme Court case likened Alabama's GOP to the intransigence demonstrated by segregationists like George Wallace.
"Sixty years ago, former Governor George Wallace stood in the schoolhouse door to stop Black people from desegregating the University of Alabama," they said in a statement. "He moved only when the federal government forced him to do so. History is repeating itself, and the district court's decision confirms that Alabama is again on the losing side. We demand that Alabama again move out of the way and obey our laws — we demand our voting rights."
Alabama Republicans have already signaled that they plan to appeal the decision to the Supreme Court, which means, unfortunately, this chapter isn't over just yet.