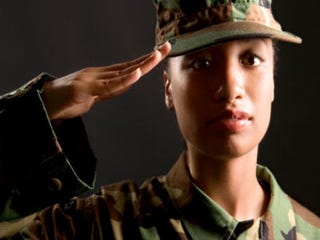 This Veteran's Day The Root wants to honor the courageous men and women who have served in the armed forces by showcasing your friends and family in uniform. Upload photos of your friends, significant others, parents, siblings and other loved ones to our Facebook page. Also include your name and when the photo was taken, as well as the rank and military branch and a brief description of the service member in the photo, and we'll honor him or her in a special Veteran's Day slide show.
Signed into law on the heels of World War I, Veteran's Day has honored members of the military for 90 years. And with more than 24 million U.S. military veterans, this Veteran's Day is sure to be a celebration.
Like  The Root on Facebook. Follow us on Twitter.