Michelle Obama in Thakoon
Thakoon is a hot new designer who has become a Michelle Obama favorite. On her first official European visit, she wore a Thakoon richly printed ensemble to a NATO meeting in 2009 with French president Nicolas Sarkozy and his wife, Carla Bruni-Sarkozy.
Captions by Harriette Cole
Thakoon
Thakoon did not disappoint for Spring/Summer 2011. Dreamy ethereal fashion with a bold color would be perfect for a summer day. A snakeskin print sheath offers a fun twist on an evening dress.
Mrs. O in Tracy Reese
G/O Media may get a commission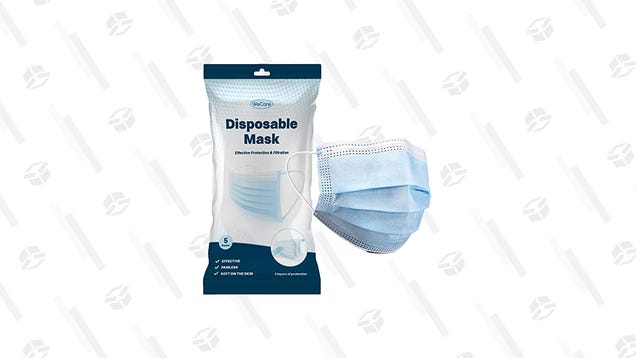 WeCare Disposable Masks With Elastic Earloops- 5 Pack
Mrs. Obama consistently selects feminine and strong silhouettes for her wardrobe. Tracy Reese's signature looks showcase pretty patterns, perfect for the first lady when she visited Mexico in April.
Tracy Reese
Shortly after Michelle Obama became first lady, she was photographed for the cover of People magazine wearing a Tracy Reese dress. This season offers a few special goodies for more photo shoots, particularly in the popular black-and-white trend. The midcalf slim dress with black-and-white blocking is both a soft and strong silhouette.
The First Lady in Stephen Burrows
Legendary designer Stephen Burrows crafted one of the rare pantsuits the first lady has been known to wear. Here, she wears his design at an event hosting young dance students at the White House.
Stephen Burrows
Inspired by the streets of New York City, veteran designer Stephen Burrows used a lot of prints this season. But when he went neutral, he created a stunning bone ensemble that would be great on Mrs. Obama — with a skirt lengthened to just below the knee.
Michelle Obama in Naeem Khan
When Mrs. Obama and her husband hosted Indian Prime Minister Singh, designer Naeem Khan was the perfect choice for her to make a breathtaking entrance. 
Naeem Khan
Naeem Khan designs garments that caress the body in prints and textures that feel good and photograph well. Among his best this season was a one-shoulder, black-and-white patterned gown with full skirt.
Michelle Obama in Michael Kors
Guests at the Congressional Black Caucus Foundation Phoenix Awards dinner got to see Michelle Obama in this striking Michael Kors gown.
Michael Kors
The classic lines of Michael Kors are a perfect complement to Michelle Obama. This season the designer created a number of silhouettes that call her name, including the green highly textured sheath dress.
Mrs. O in Narciso Rodriguez
Narciso Rodriguez, whose designs are known for their simple elegance and healthy dose of sensuality, was Mrs. Obama's choice for an anniversary dinner date with the president in 2009.
Narciso Rodriguez
Easy elegance defines this design favorite this season. The collection could fill Mrs. Obama's closet and work well for one who likes to wear garments multiple times. One standout is a red patterned sleeveless dress that can showcase the first lady's arms and glide over her hips.
The First Lady in Rachel Roy
Rachel Roy designs elegant and sophisticated women's wear with an authoritative edge, perfect for Michelle Obama this past July at an event supporting the Affordable Care Act.
Rachel Roy
Rachel Roy's sensibilities match Michelle Obama's. She's daring with color, texture and mixing of fabrics while always remaining elegant. The yellow floral loose-fitting top with a black-and-white striated print skirt is a perfect example.
Mrs. O in Jason Wu
Jason Wu, who was born in Taiwan, designed Michelle Obama's inaugural gown, which is now housed in the Smithsonian National Museum of American History.
Jason Wu
There's a reason Michelle Obama likes Jason Wu's clothes. For his Spring/Summer 2011 collection, he showed pretty clothes that real women can wear. A standout: a purple dress with scalloped skirt. Of course, the deep V would have to be altered a little!
Carolina Herrera
Though Mrs. Obama has not yet relied on one of the big guns of American fashion to boost her wardrobe, Herrera is surely ready for her. Herrera's Spring/Summer 2011 collection offered a lot of sartorial choices for the first lady, but the orange offerings were special. This simple sheath is a no-brainer.