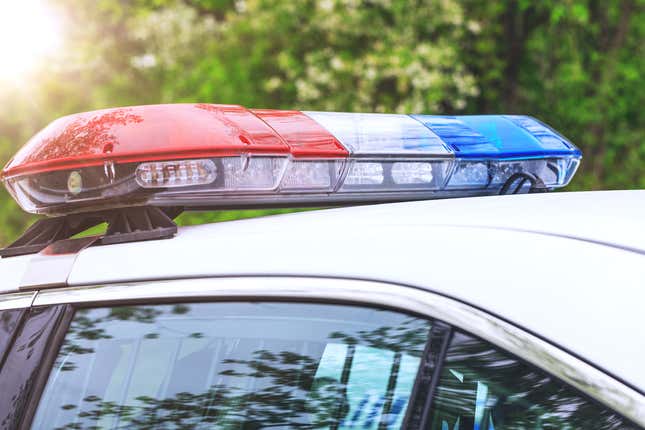 Six months to the day an active shooter claimed 11 lives at the Tree of Life Synagogue in Pittsburgh, 19-year old John Earnest has been detained by police in Poway, Calif., after a shooting at a synagogue has left one woman dead and three other people injured according to reports.
Earnest drew inspiration from the mosque massacre in New Zealand last month.
Poway Mayor Steve Vaus told MSNBC that authorities "have four folks with gunshot wounds. We do have one fatality."
"I can also tell you it was a hate crime, and that will not stand," Vaus added.
Among the injured, Vaus said, was the rabbi leading the congregation, who was shot in the hand. The rabbi continued to speak after the shooting, according to a witness who told an NBC affiliate that one of her friends was also shot.
In an online manifesto attributed to Earnest, who was pulled over Highway Patrol after calling the shooting in, said he hated "anyone who seeks the destruction of my race," according to FOX News.
"I willingly sacrifice my future...for the sake of my people," he wrote, according to the Los Angeles Times.
The screed, posted to Pastebin by an author that identified himself as a 19-year-old nursing student with the same name, also took credit for a mosque fire in the area, according to USA Today.
The incident occurred during the last day of Passover. Sergeant Aaron Meleen from the San Diego County Sheriff's Department told reporters tha parishioners were in "varying states of injuries," adding that it was an "extremely chaotic scene, with people running everywhere."
Lori Kaye, the incident's lone fatality, was in attendance to say a prayer for her mother, who passed away in November, according to CNN.
Rabbi Yisroel Goldstein, 57, was shot in the hand when Kaye stepped between him and Earnest.
"She didn't die a senseless death," said Romeet Lev, Kaye's friend of over 25 years. "She died advertising the problem we have with anti-Semitism and to bring good to this world ... If God put an angel on this planet, it would have been Lori."
Adding to the chaos and confusion, many members could not use their cell phones for emergency reasons because it is forbidden during the Sabbath.
According to the synagogue's Facebook page, a final Passover meal was to be held at 7 p.m. local time.