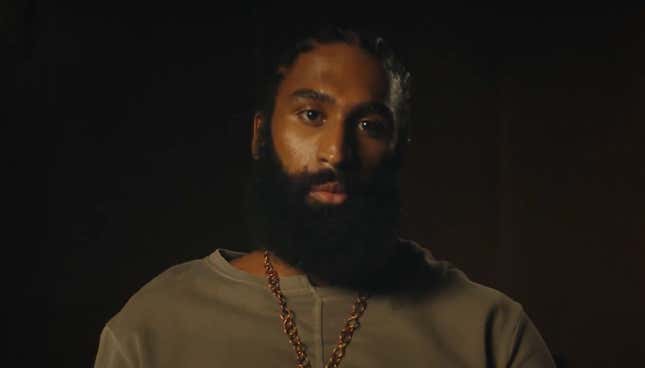 With a line of natural hair and body products formulated with shea butter and natural oils, SheaMoisture Men is all about making men look (and smell) their best. And now they are celebrating Black men in a whole new way with a new campaign designed to make them feel good too.

Small Town Horror: The Story Of A Teacher Driven From Her Job By An Anti-CRT Group
SheaMoisture Men's "Black Men Love" initiative is flipping the script on traditional stereotypes around Black masculinity. Their multi-tiered campaign will use a digital content series, wellness experiences and collabs with Black Men Heal, Black Men Smile and The Black Man Can to spotlight all the ways Black men show love.
The campaign launched with pop up events at Denny Moe's Superstar Barbershop in Harlem and the All Chill Hip Hop Ice Cream Shop in LA's Leimert Park, where they literally gave Black men their flowers, handing out roses and love letters to guys who passed by.
"Black men are prioritizing their wellbeing as they're becoming more vulnerable and self-aware," said Taydra Mitchell Jackson, Chief Marketing Officer for SheaMoisture. "As a brand that truly values and cares about this community, our intention is to partner with Black men and organizations already doing the work to celebrate their true essence and authentic experiences."
Beginning this month, SheaMoisture Men is rolling out a series of videos highlighting personal stories of Black men and the ways love impacts their personal and professional lives. The clips, directed by Dominique DeLeon, can be found on SheaMoisture Men's Instagram and X (formerly known as Twitter) channels.
Each week, they'll share affirmations about love from Black males leaders across their social media platforms. And throughout the campaign, SheaMoisture Men will host a series of events and rountables designed to provide a safe and intimate space for Black men to discuss their personal experiences around love and masculinity.
Keep up with the campaign and share the love by following @sheamoisturemen, #SheaMoistureMen and #BlackMenLove on Instagram and X (formerly known as Twitter).