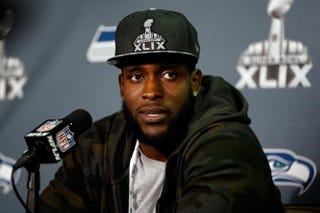 Kam Chancellor of the Seattle Seahawks was looking into an investment opportunity Wednesday when he ended up having to chat with police instead because two employees at the business got nervous and called 911, Fox Sports reports. 
According to the report, Chancellor was checking out a Redmond, Wash., gym that had recently lost its lease when two employees called the police on him. 
When officers showed up, just as Chancellor and the four people with him were leaving, the situation was quickly resolved. Becky Range, the public information officer at the Redmond Police Department, called it a "misunderstanding." 
On Wednesday evening, Chancellor tweeted about the event on Twitter, saying that he most likely won't be putting a gym in Redmond. 
Read more at Fox Sports.