This week's flashback-heavy Scandal episode, directed by the multitalented Regina King, took us on a journey deeper into Cyrus Beene's past, starting at his first marriage … to a woman, through his second marriage to James Novak (may he rest in peace), all the way to his latest trip to the altar with Michael the sex worker. We also uncover the origin story behind the ring Fitz gave to Olivia, and former Vice President Sally Langston tries (and fails) to make herself relevant. But first, let's count all of the people (or at least three of them) whose dreams Cyrus has crushed in his pursuit of power. 
1. Janet. Through flashbacks we learn that, despite his preference for "racquetball buddies," Cyrus preyed on a Catholic woman with low self-esteem who (he thought) didn't believe in divorce and convinced her to stand by his side and smile for the cameras as he ascended up the Republican Party ranks. Alas, one day (just 16 years later), she called a sham a sham and asked for a divorce. Throughout their marriage, Cyrus rocked a wig from Annalise Keating's collection that was clearly a cry for help.
2. James. Next up, Cyrus married our beloved James. Aww, remember that time that Jake killed James? Let's take a moment of silence. OK. We're back. We learn that, on his wedding day, James was worried that Cyrus, in his position as White House chief of staff, would eventually ask him to compromise his journalistic integrity. Cyrus was all "Noooo," "Neverrrr," and "I promiiiisssee …..," but before James and Cyrus could even finish packing for their honeymoon, Cyrus asked James to plant a story for Fitz.
3. Michael. This brings us to the present, where Cyrus has been forced into a faux engagement to Michael, the sex worker Elizabeth North, former Republican National Committee chairwoman, paid to sleep with Cyrus and send her the pictures. In the midst of their tryst, Cyrus and Michael caught feelings, and Michael decided against blackmailing Cyrus, but the affair was uncovered anyway, and Olivia handled the situation by announcing their engagement.
Well, that was the arrangement … until Michael is caught on camera looking for love in a hopeless place, i.e., kissing a guy at Gentleman John's. So Olivia's newest fix is a gay, Republican White House wedding hosted by first lady and Senate hopeful Mellie Grant.
G/O Media may get a commission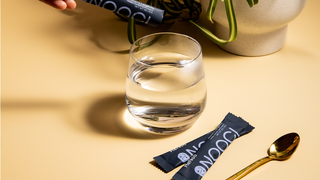 Olivia wants Michael's estranged, homophobic parents to attend the wedding, and in a heartbreaking scene, we watch his parents force down a meal with Michael and Cyrus. You can see the pain Michael carries inside as his parents explicitly state that they're only there because Elizabeth paid them lots of money.
On his wedding day, Michael laments being forced down the aisle toward a man who would rather kill him, and to make matters worse, with parents who have disowned him; Cyrus is all he's got. Cyrus sweetly assures Michael that he would never murder him. "That's a rookie move. I'd pay a professional to do it." Awww. He should have saved that for the vows. 
But, it turns out that the Tin Man does have a heart. As Scandal's DJ plays Stevie Wonder's "All Is Fair in Love," Cyrus notes that while their marriage won't be built on love, this will be his first marriage that isn't built on a bed of lies. He adds, "I may not do it well, but I will do my best to be your someone." It was almost sweet. Almost.
In the middle of the wedding planning, Sally Langston, armed with info leaked by Leo Bergen, plans to expose Cyrus' sham marriage with an interview with Michael's side piece until Olivia pops up with alleged proof that Sally's dead, gay, philandering husband was once one of Michael's clients, so Sally has to cancel the interview. Rule: People with sham marriages shouldn't throw stones at other people's sham marriages. 
It was definitely Throwback Thursday on Scandal because, through a series of Olivia's flashbacks, we learn the origin story of the ring that Olivia threw at Fitz when she returned from hostage camp. On James and Cyrus' wedding day, Fitz gave Olivia the ring, a family heirloom called "doux bébé," which means "sweet baby." He said that as long as she was wearing it, no matter how she felt about him, he would be OK, knowing she was out there. I guess that could be kind of sweet if he didn't have another woman wearing an actual wedding ring or if he hadn't also referred to Amanda Tanner, the former White House intern with whom Fitz had an affair in season 1, as "sweet baby," but whatever. Olivia frantically searches for the ring that she stopped wearing and slipped it on for Fitz to see at Cyrus and Michael's wedding. And with that, Olitz is back … maybe.
Akilah Green is a recovering Washington, D.C., lawyer-lobbyist-politico turned TV and film writer and producer living in Los Angeles. She currently works for Chelsea Handler's Netflix talk show, Chelsea. She has also worked as a staff writer for Kevin Hart's production company, HartBeat Productions, and as a consultant for Real Time With Bill Maher on HBO. In addition, she co-wrote and is producing Scratch, an indie horror-comedy feature film, and is a regular contributor to The Root. Follow Green's adventures in La La Land on her blog, Twitter and Facebook.