Bringing new life into the world can be a perilous journey for any woman, but especially for black women, who, according to the Centers for Disease Control and Prevention, are at least 3 times more likely to die of a pregnancy-related death than white women.

In a bid to tackle the crisis of pregnancy-related deaths among black women head on, the state of California now requires implicit bias training for all doctors and medical providers, including those providing prenatal care, HuffPost reports.
"Black women do deserve better," California state Sen. and legislation author Holly J. Mitchell said when the bill was still in committee. "When we recognize that the black maternal mortality rate is 4 times higher of other racial groups that is why the bill is before you today."
And studies show that due to implicit bias, doctors and other medical professionals don't always take black women's concerns and complaints seriously.
The issue got global attention last year when tennis great Serena Williams shared her experiences with medical professionals while giving birth to her daughter.
G/O Media may get a commission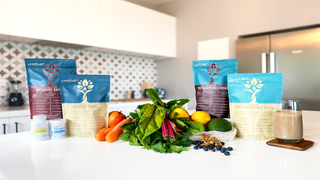 Now California is addressing the issue by requiring hospitals and clinics to provide implicit bias training for the medical professionals it employs, HuffPost explains. The law also requires the state to keep data on maternal mortality in a bid to better understand the problem.
And the problem is major. Per HuffPost:
The U.S. has the worst maternal mortality rate among all developed countries. And the risk of pregnancy-related deaths is three to four times higher for Black women than for white women, according to the U.S. Centers for Disease Control and Prevention.

Most pregnancy-related deaths in the United States are fully preventable — and they can happen up to a year after a person gives birth, according to a recent CDC report.

"Black women do deserve better," Mitchell, who is a Black mother, said in a news release last month. "Bias, implicit or explicit, should no longer impact a woman's ability to deliver a full-term baby or to survive childbirth."
"I charge Black women to ask their provider before selecting an obstetrician, 'Have you gone through implicit bias training? Because I want to increase the likelihood of my survival when delivering this baby,'" she added.