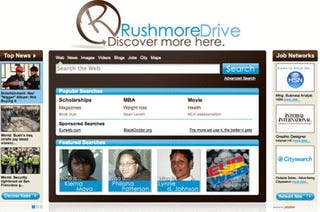 According to the Associated Press, RushmoreDrive.com will be shutting down.
The year-old search engine, which focused on Black-related search results, and its parent company Black Web Enterprises will also close.
Launched by IAC/InterActiveCorp last year as a first-of-its-kind web search engine, Rushmore Drive was unable to gain traction among its target audience.
This move was in an attempt to streamline IAC's web business ventures, which include retail site Shoebuy and news site The Daily Beast.