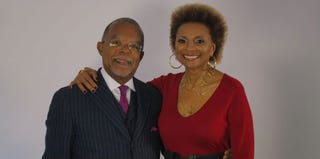 Thirty-five years ago, the television miniseries Roots cracked open the national dialogue about race with its searing portrayal of life before and during slavery for several generations in African-American writer Alex Haley's family. Is America as honest about the way we discuss race today?
One of Roots' stars, Leslie Uggams, spoke with The Root's editor-in-chief, Henry Louis Gates Jr., about the reaction to the show in 1977, versus the way race is talked about today in politics, education and media.
In the clip below, hear why Uggams thinks, "Race is being talked about like we're living in the 1950s again." Come back later this week for the full interview about Uggams' life in show business, what it was like being one of the first black women on national television in the 1960s, her experience playing Kizzy Kinte on Roots, her thoughts on the 2012 presidential race and more.