Is Michael Crabtree the dumbest player in pro-football?
Judging from how he has handled his contract negotiations so far, he might be. He's left a $26.5 million contract with $16.5 million guaranteed on the table, and he's not likely to get that kind of offer from any other team. The 49ers have requested a meeting with his agent this week, but I don't expect the Niners to come anywhere close to his inflated demands. The team has two first-round draft picks in 2010, and it doesn't want to look soft by breaking from standard NFL protocol on rookie contracts. Crabtree's holdout has cost him a bundle in fines already, and even if he signs right now, his chance of being an impact player this season is slim. The upside of the situation is that it may bring the NFL and its players association to a quicker deal on a new collective bargaining agreement.
Crabtree, 22, left Texas Tech University after twice being named a unanimous all-American wide receiver. He figured to be one of the top picks in the NFL draft.  Of course, as noted earlier, the upper echelon of the NFL draft has become a haven for linemen, with more and more teams realizing that their shiny new quarterbacks, running backs or receivers won't amount to much if there aren't qualified linemen keeping defenders at bay. And a parallel truth holds true for the defense, without a good line the rest of the unit suffers. That's why six of the first eight picks in 2008 were spent on linemen. Five of the first nine picks were linemen. Crabtree was selected 10th by the San Francisco 49ers.
He thinks he's better than a No. 10 pick, and that's where the breakdown occurred. The 49ers offered Crabtree a deal that is right in between what the ninth selection, Green Bay Packers defensive tackle B.J. Raji, and the 11th selection, Buffalo Bills linebacker Aaron Maybin, are making. Crabtree decided to hold out for more money; he thinks he's the best receiver in the draft, and he wants a package comparable to what the seventh pick, Oakland Raider wide receiver Darrius Heyward-Bey received, $23.5 million guaranteed and a base contract worth $38.25 million. He held out through the usual summer negotiation period. Then he held out through pre-season. 
The Niners shrugged and moved on. They won their first game of the season on Sunday against the NFC champion Arizona Cardinals. Crabtree is talking about sitting out the year and re-entering the draft next season. He might as well; he's already blown a golden opportunity. Even if he signs today, the amount of ramp up time he's missed all but guarantees that he won't be an impact player this season. I'd rate his chances of returning to the draft at 50 percent; there's a 30 percent chance that he'll sign the original offer and 20 percent that the 49ers will cave and give him more.
I'm all for professional athletes maximizing their earnings during their playing days. The skills it takes to play a sport at the highest level are fleeting and temporary. Very few NFL receivers play past their 32nd birthday, and too many injuries can reduce that career by half or more. Had Crabtree signed he would have joined one of the league's most storied franchises at a time when they might be on the upswing after many years of mediocrity. The 49ers improved from 5-11 to 7-9 last season, and they play in one of the league's weakest divisions, so further improvement wouldn't require a giant step. For a team that hasn't had a winning record since 2002, this is a heady possibility. The team's only standout offensive player in his prime is running back Frank Gore and knowing of him is probably a good test of how big a football fan you are. Thus, had Crabtree signed, played at the level that a top 10 draft pick might, he could become the public face of a franchise revival. For that he'd probably add another $10 million to his coffers in endorsements alone.  In addition, he would be mentored by veteran wide receiver Isaac Bruce who joined the 49ers last season. 
G/O Media may get a commission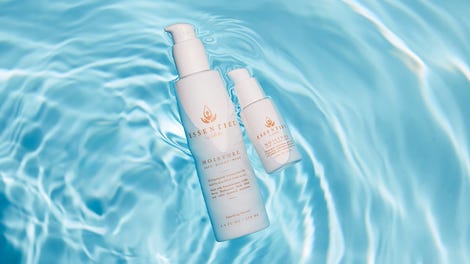 20% off
Essentiel by Adele
Instead, he will probably sit out the season, re-enter the draft and be an ex-factor. No one knows how well a player who sat out at his age will play. One reason that the draft has shifted toward linemen and away from skill players is the cost—typically $20-$30 million in guaranteed money—has made teams a tad risk averse. Linemen are more likely to produce dividends right away, and their failures are not as public as a running back who can't find holes or a wide receiver who can't get on the same page as his quarterback. Over the next four months, the NCAA season and the BCS Bowl series will make brand names of a hundred or more top prospects for the NFL. It's hard to imagine that 10 of them won't be taken ahead of Crabtree in the 2010 draft.  He will be seen as a big, recalcitrant risk, and he'll have no clout whatsoever.
Nonetheless, this might be good news for football fans. While Crabtree is almost certainly forfeiting several million dollars, he may be bringing the owners and players association closer to a new collective bargaining agreement.  The primary reason for negotiating a new deal is that both sides are tired of players who have no NFL experience getting deals that dwarf even those of the top players. For instance, Atlanta QB Matt Ryan is an extraordinary young quarterback, but there's no way that the second year signal caller is worth almost twice as much as New England's Tom Brady. The players association is watching out for its own. The sooner a rookie salary scale is implemented the more money will be available for veteran dues-paying members of the union. The circumstances surrounding the Crabtree fiasco add urgency to the situation. I think a situation where people prove themselves, then get paid mad money is far better than the opposite, and that's what Crabtree could have exploited this season. Instead, he overplayed his hand.
Martin Johnson is a regular contributor to The Root. 
Martin Johnson writes about music for the Wall Street Journal, basketball for Slate and beer for Eater, and he blogs at both the Joy of Cheese and Rotations. Follow him on Twitter.