Updated Thursday, 1:58 p.m. ET, October 25: Mitt Romney's testimony in the Stemberg divorce case has been unsealed, according to the Boston Globe. Information on the nature of his testimony is not yet available.
Earlier:
A court on Wednesday is hearing the Boston Globe's arguments that the testimony GOP presidential candidate Mitt Romney provided about "financial matters" in the divorce case of Staples founder Tom Stemberg should be unsealed, the Associated Press reports. At the time of the divorce, Romney was the owner and chief executive of Bain Capital.
Stemberg's ex-wife, Maureen Stemberg Sullivan, appeared at the hearing with lawyer Gloria Allred, who has previously suggested that "she's sitting on information that could affect the presidential election." They did not object to a Boston Globe motion to lift an impoundment order on Romney's testimony in the case from the early 1990s. From the Huffington Post:
Attorneys said Romney's testimony dealt with financial matters, though they did not elaborate. Staples was founded with backing from Romney's firm, Bain Capital. Stemberg has been a surrogate for Romney and spoke on the former Massachusetts governor's behalf at the GOP convention.
"You have expert testimony about an investment that a presidential candidate made," Globe attorney Jonathan Albano told Judge Jennifer Ulwick on Wednesday. He said the public has a right to know what Romney said. Allred disputed the contention that Romney testified as an expert.

Attorneys for Romney and Staples asked the judge for more time to review two booklets of testimony Allred produced.

Stemberg's attorney said he had only been able to review about 20 pages. It wasn't clear if the booklets were all Romney testimony or included testimony from others.

Romney attorney Robert Jones said Romney would like time to review the entire transcript but does not anticipate objecting. He asked a judge not to delay the hearing beyond one day.

"We're in a little bit of a spin cycle now," Jones said. "The longer this goes on, the more speculation there will be."
G/O Media may get a commission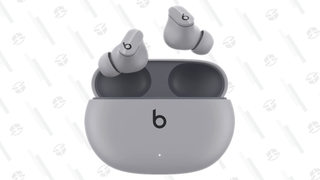 Some are already calling this Allred's "October surprise." It's not the only high-profile case the famed attorney is involved with today. She also appeared at a press conference in New York City with her client Cristina Fierro, a teenager who has accused former New York Giants linebacker Lawrence Taylor of sexually assaulting her when she was 16.
Read more at the New York Daily News and the Huffington Post.
Like The Root on Facebook. Follow us on Twitter.