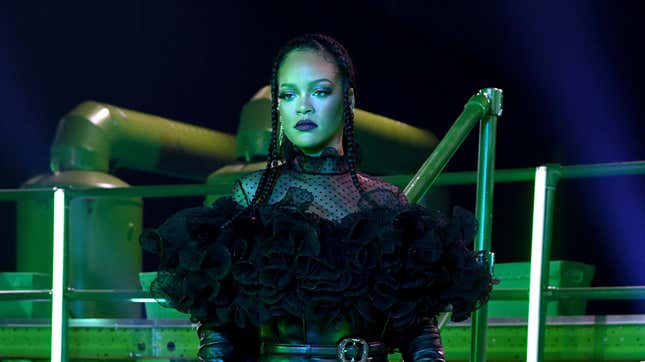 If quarantine hasn't stolen your awareness of time and space and you've socially distanced from blocking your blessings, you'll know that today is October 2, the day we've all been waiting for: Robyn Rihanna Fenty's annual Savage X Fenty show! The show is streaming as we speak on Amazon Prime and is guaranteed to make you clutch your pearls.

Terry Crews Talks AGT, Hidden Talents, & Falling For A White Chick
No amount of Jamaican black castor oil, fish oil or biotin could have prepared my edges for what Rihanna placed on my screen. Her latest Savage X Fenty presentation, which debuted her bold and fearless Fall 2020 line, started with a colorful, whimsical journey into the magic of storytelling. "There's experience, and there's emotion that's connected to the experience," Rihanna said in voiceover during an opener filled with colorful lights. It was foreshadowing for a story of sensuality, told through lingerie built to fit and accentuate all body types.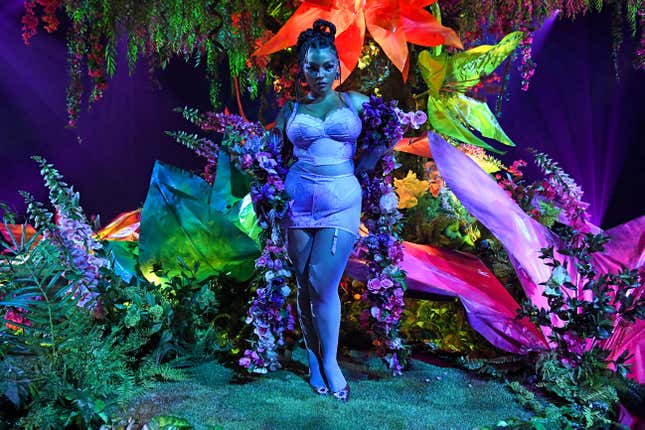 "You can't really grasp how beautiful fabric is until you come into contact with it personally," stated Rihanna on her process of choosing the cuts and materials for her garments. One of the many things—and trust me, there are multiple—that you should take away from this show is that Rihanna is very hands-on and discerning in the development of her products. Rihanna's eye for detail is evident when she designs her garments. "I get to say this is tacky, this is gonna itch, this is not gonna feel great on our bodies" Rih explained. No wonder her designs continue to sell out moments after their launch—and as always, this collection simultaneously launched online on Savage X Fenty and Amazon Fashion.

Bodies that flowed and undulated like water were draped in Rihanna's namesake lingerie, with a heavy emphasis on lace and their fair share of strategic cutouts. It was awe-inspiring to watch how she used various colors to not only tell a story but highlight everything that makes a person beautiful. "They call her a savage, a beast," was the line that greeted us in the intro; no doubt an indication of how one feels when wearing Rihanna's lingerie. While each model danced to various choreographed moves—often in garter belts and chains, no less—nary a G-string nor bra was out of place. Can you say quality?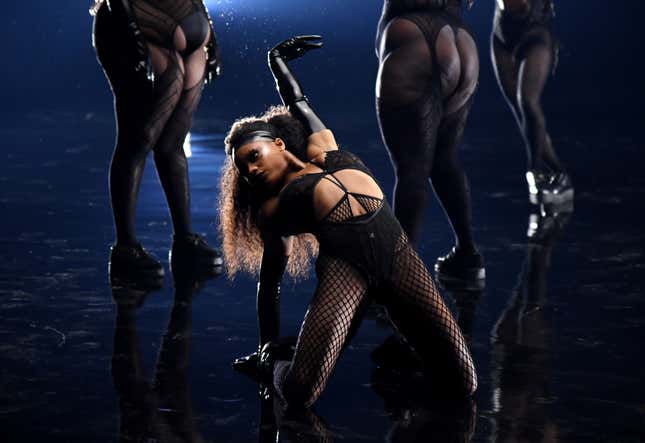 One of the many themes that stood out to me was Rihanna's "Dear Diary" collection. The lingerie's print featured Rihanna's handwriting and was reminiscent of one's own diary. To me, the lace pieces were rightly interpreted as garments that hide your most intimate secrets and are only to be opened by those who are worthy—look at Robyn, reminding you of your worth.

Diamond from Crime Mob once quipped that she had "32 flavors of that bootylicious bubblegum," and Rihanna undoubtedly took these lyrics to heart when casting her show. From performers to models, the show housed various ethnicities, giving you United Nations in various states of undress. She once again centered multiple body types—even more than last year's televised show, in fact—that painted an image of inclusion and sold sex on a level that made everyone feel represented and invited to participate.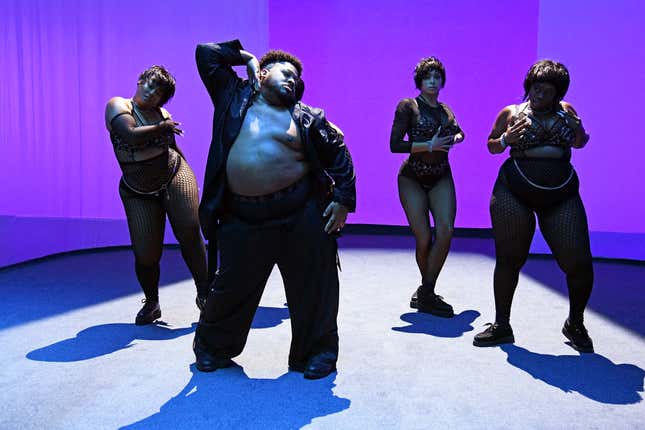 With every passing second, scantily-clad models sauntered across my screen, some moving their bodies in ways that would send the average person to the emergency room should they try those intricate moves at home. The flexibility, fluidity, and knee movement alone were commendable and deserving of praise. As mesmerizing as it was to watch, I knew I'd have needed to have started stretching three weeks prior to prepare to execute half of the choreography I saw during the show. The gyrations, gymnastics, pop, locking and dropping I witnessed were nothing short of legendary.

Members of the LGBTQ+ community rightfully took their place onstage and showed up in their full, whole and authentic selves. "I'm at a loss for words at the level and layers of affirmation, representation, beauty, power, and overall sexiness," was Indya Moore's commentary via Instagram on the show's overall production. Moore, who plays Angel Evangelista on FX's Pose, said this was the best they have ever seen.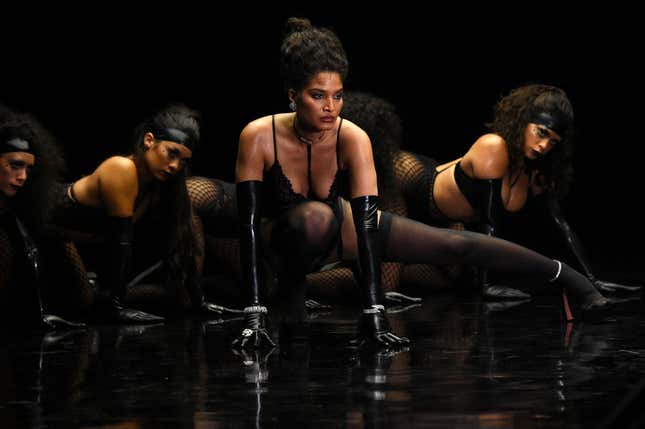 Over yonder was Lizzo, reaffirming a fact we all know and hold true: color was invented for Black women. Clad in a lacy cobalt blue set paired with blue nails peeking out from fingerless matching fishnet gloves, Lizzo twerked across the floor to D'Angelo's "Brown Sugar." To date, I am confident that I've seen Lizzo's ass more than I've seen my own and I'm not mad at that fact. The way she embraces her body and remains fuck-deficient to the opinions of others not only inspires the masses, but may well have saved some lives. She sends a message of self-love that resonates with many—and if you're mad at that, you're simply a hater.

With a nod to Fenty Beauty, Rihanna also paid homage to the work drag queens do to create looks that not only mesmerize you but show you their personality before they even open their mouths. Shea Couleé, the winner of RuPaul's Drag Race All Stars 5, mused on the power of "so many different parts that are colliding and weaving themselves together."
Willow Smith, a newcomer to the Savage X Fenty tribe—and looking amazing doing it—said she always wants her art and her fashion to be where she expresses her evolution. Personally, the sentiment rang true for me as being the foundation of fashion, which allows you to easily float through gender and use it as a way to build your confidence and discover who you truly are.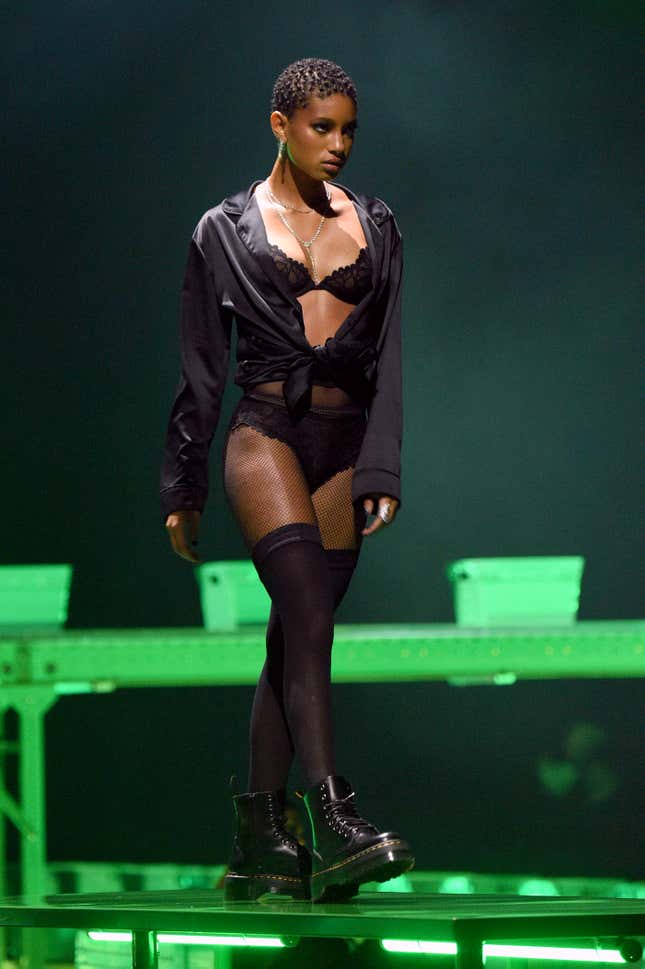 Accordingly, the show celebrated the various expressions that come from embracing your own sense of style—and allowing it to change at will. "Like, if I wear Burberry I might feel classy, but If I put on some Doc Martens that might mean I'm about to kick a bitch in her face," said Rico Nasty—jokingly, but not really.
Adding to the lineup of notables was a smoking jacket and pajama pant-clad Miguel, accompanied in his performance by wife Nazanin Mandi Pimentel in a "Poison Ivy"-like lace bra and garter set with matching latex thigh-highs and elbow-length gloves (a theme in the show). In a separate moment, Miguel reminded us that "fashion is just an extension of expression. It's your very first impression that you give and get from people."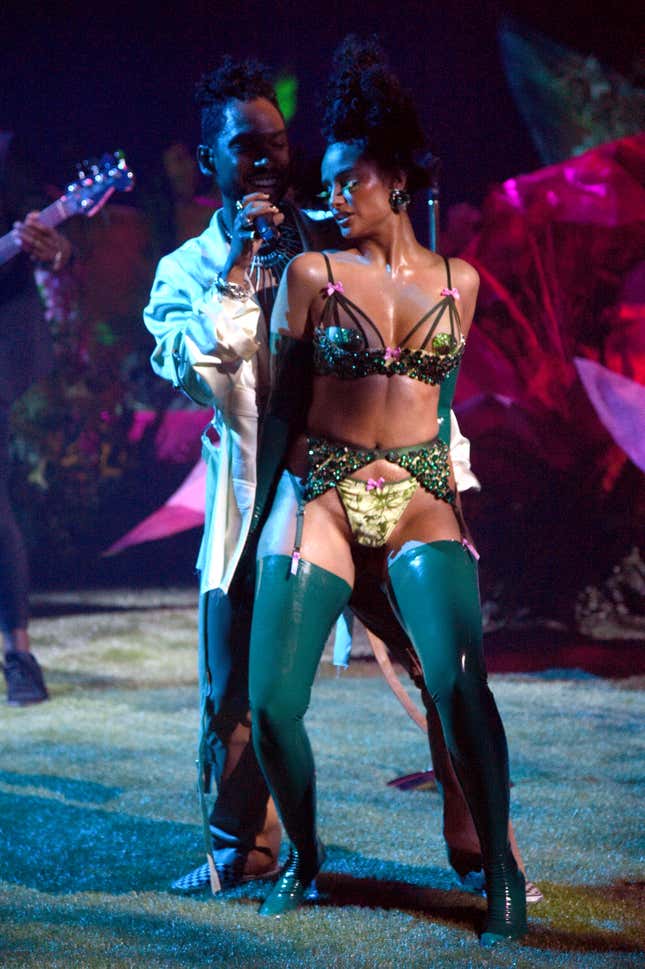 Of course, a Fenty show would not be complete without an appearance from the commander of the Navy. At various points in the show, Rihanna either floated through the set—because I am confident her feet don't touch the ground—or emerged from a cluster of petals. Whether on minimalistic stages or elaborate backdrops, Rihanna was shimmering, personifying those diamonds in the sky she famously sang about. Each appearance by Rihanna solidified that she is, in fact, that gift that keeps on giving.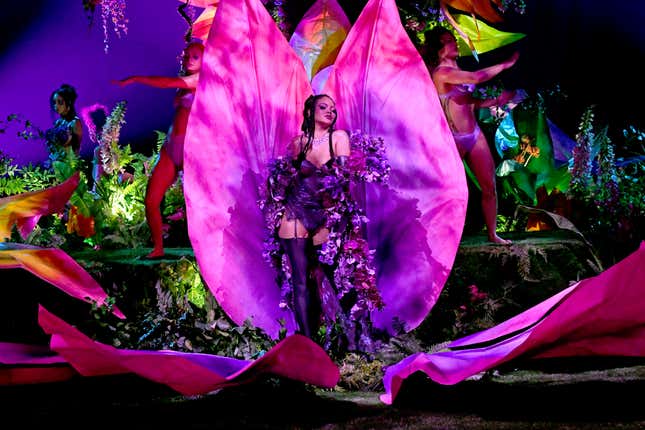 Seeing as though we are still actively in a pandemic, Rihanna took the necessary precautions to keep all participants safe. She created multiple sets where each participant sashayed and modeled their pieces. One of these sets I affectionately named "Fern Gully" was actually called the "Garden of Eden." The Garden of Eden, the birthplace of existence, was fitting for this brand because in my eyes it sets a new bar for inclusion in the fashion industry.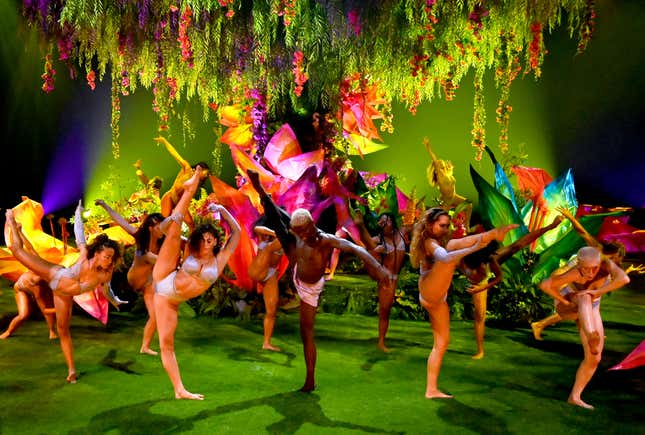 Lest we not forget the men, they now have a comfortable and affordable seat at the table with the launch of Savage's men's line, thanks to her collaboration with Christian Combs. Keeping with the theme of inclusion, men of various shapes and sizes modeled pieces from the new line—and my homosexuality was yet again solidified with each and every passing man on my screen. I'm sure pregnancy will be inevitable when you see Big Sean; God took her time when she crafted that man and the Savage brand just accentuated her work.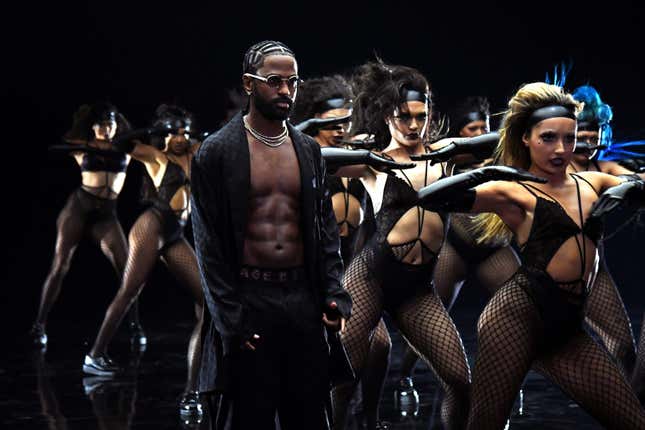 Not only did the show serve as an aesthetically pleasing visual of her line, but it also doubled as an inspirational chicken soup for the fashion consumer's soul. With each section, multiple artists and influencers shared inspiring quotes, but Rihanna giving advice to her 10-year-old self is something that we all can and should relate to: "Be grateful always. Be thankful always. And just let God take you on the ride."

This show was a masterclass in diversity and inclusion. A TEDTalk on how to properly stage a fashion show. The production encompassed every body type, not only showing inclusivity but the range of Rihanna's offering. She doesn't just "talk that talk"—she's the savage that backs it up.