Even before researchers named the rare malady that afflicts hundreds of black people across the world (my unofficial research on YouTube shows that 99.99 percent of us are unafflicted), we all knew someone who suffered from one of the most tragic diseases known to man. It has been overlooked for too long, but it's time that someone called attention to this rapidly spreading illness:
Black people who can't dance.
We all have a friend or relative who looks like they're being stunned with a Taser whenever they hear "Cash Money Records taking over for the nine-nine and two thousand!"
Far be it from us to engage in rhythm-shaming. There is nothing wrong with not being able to dance. But we thought we'd look at some of the more famous entertainers who—despite their level of stardom and talent—are stricken with what poet and amateur scientist Jonathan Samuel Eddie diagnosed as "rheumatoid Negroitis."
Here's the list of the greatest nondancing entertainers:
10. Rihanna
It's not that Rihanna can't dance. Rihanna looks like she just doesn't give a damn about dancing. Rihanna is from Barbados, so anything past the dutty wine level of difficulty looks like she's just biding time until she's free to jump on a Jet Ski and hit the joint she keeps tucked in her bra.

To be fair, after you've smoked half a blunt, every dance step feels like you are Fred Astaire. And Rihanna never smokes half a blunt. She always goes all in. That's why she's the queen.
G/O Media may get a commission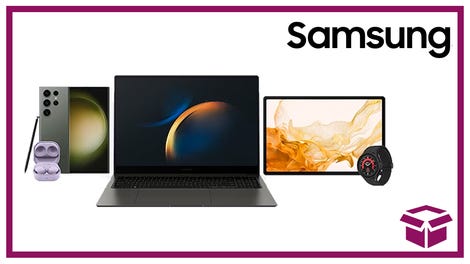 24 hour deals
Discover Samsung - Daily Deal
9. Johnny Gill
When God handed out singing ability, apparently Johnny Gill got in line twice instead of waiting for his allotment of dancing skills. No one can impugn Gill's vocal chops, but he dances like he's the son of a preacher. There is no middle ground for preachers' kids. Either they can twerk like the Friday midnight main feature at Magic City or they dance like they have two left feet. Gill's gyrations will make you say, "My, my, my ... that nigga can't dance!"

In defense of Gill, as one of the last holdouts to get rid of the S-Curl, the activator drips that surrounded him made doing the running man very precarious.
God, that brother can sing, though!
8. Mary J. Blige
Who doesn't love Mary J. Blige? It's not that the Queen of Hip-Hop Soul can't dance, it's that she's created her own genre of dance moves that is a mix of karate and being gone off the Henny.
The countless memes of people mimicking Blige's dances are always hilarious.

7. P. Diddy
Sean "P. Puff Daddy Diddy Brother Love" Combs moves like he caught the Holy Ghost while a Junior M.A.F.I.A. song was playing. Unlike many people on this list, however, Brother Diddy Love seems to believe he is good at dancing, and—to be honest—he might be. Diddy always looks as if he just learned the dance routine in rehearsal, but when he gets all the steps down and memorized, he's going to slay it.

He never gets it down.
6. Whitney Houston
The golden-voiced diva possessed one of the greatest set of vocal cords of all time. Like Johnny Gill, she didn't bother to bring her dancing shoes anywhere. With Houston, it didn't matter, because we all fast-forwarded through her up-tempo songs anyway.
I actually do want to dance with somebody who loves me ... but not to that particular song. Plus, if I see Houston cutting a rug, it might get me out of the mood.
We will still always love her.
5. Boyz II Men
This is another example of great voices who just didn't have it when it came to dance-floor charisma. Boyz II Men aren't supposed to be able to dance. They're supposed to stand in the middle of a field of dandelions and sing to a camera circling around them. They are supposed to stand on the beach in white linen and serenade the ocean breeze.
Sure, they might look like they just ate a family-sized bucket of Church's chicken before their performance, but as long as they're in tune when they sing "End of the Road," no one cares if they're in step when they sing "Motownphilly."
4. Drake
Drake is one of the worst dancers on the list. Heavy D rolled over in his grave when he saw Drake's "Hotline Bling" video sullying the dancing legacy of light-skinned entertainers like Christopher "Kid" Reid of Kid 'n Play, Chris Brown, Prince and post-Thriller Michael Jackson.
Drake gets a pass because he dances exactly like who he is: an emo, half-Jewish Degrassi High child actor from Canada.
3. Q-Tip
Q-Tip is one of the coolest figures in hip-hop history, but he dances like Frankenstein at the disco. It doesn't matter because A Tribe Called Quest is not known for dancing. He only made it this high on the list as a warning. There are men who look so cool, when they do something, you will sometimes mistakenly think the thing they are doing is cool. Please, I beg of you, don't go to the club on Friday night thinking you look as cool as Q-Tip when "Vivrant Thing" comes on. You don't.
Also, why are you at a club that still plays "Vivrant Thing"?
2. Lil' Kim
Lil' Kim is the impetus for this list after a clip of a recent performance became a meme:
I cannot confirm the rumor that Lil' Kim will replace Derrick Rose on the Cleveland Cavaliers roster.
1. Mariah Carey
Mariah Carey doesn't even try. She sleepwalks through her show like she's high on Percocet and red wine. Mimi has so few fucks left to give that she is known to just say "Screw this" and let her backup dancers carry her through the performance.
But if given the choice, which do we prefer: watching Mariah Carey zombie-wobble though the running man in 7-inch heels or hearing her hit those exquisite high notes?
I admit that I'm biased because me and Mariah go back like babies and pacifiers.