Smart People is exactly what you would expect it to be: smart, sexy and provocative. It's no surprise, considering the play is the brainchild of Lydia Diamond, the playwright behind Stick Fly, the hit Broadway play about an affluent African-American family who confronts issues of race and class. And Diamond doesn't do it alone. Directing the star-studded cast of Smart People is Tony Award winner Kenny Leon (A Raisin in the Sun, The Wiz Live!). 
The play, which is now playing off-Broadway through March 2 at Second Stage's Tony Kiser Theatre (305 W. 43rd St., New York City), is set in Cambridge, Mass., from fall 2007 through Barack Obama's presidential inauguration in 2009; it deals largely with the subject of racism in America. And by "largely," I mean it's just about the only topic that's discussed throughout the play.
The four characters, who eventually all intersect through connections at Harvard University, experience racism in different ways, which ultimately makes you wonder: Just how large a role does race play in our everyday environment? Is it just something that affects people of color, or is it an unconscious thought that follows us in our day-to-day interactions? If you chose the latter, than you'll begin to understand the dynamic and discussions among the four characters.
Joshua Jackson (Dawson's Creek, The Affair) is Brian White, a white sociology professor at Harvard, who studies racism and determines that all white people are, in fact, racist. His tests and research ultimately trace the complexities that make white people more inclined to be prejudiced against other races. His conclusion: It's hardwired into the brain.
Tessa Thompson (Dear White People, Selma) is Valerie Johnston, an actress who experiences racism when auditioning for roles and is subjected to typecasting (e.g., the baby mama, the low-income wage worker). She is outraged because of it, which is ironic considering that to make extra money, she also works as a housecleaner, which we all know was a job done by an earlier generation of African-American women.
G/O Media may get a commission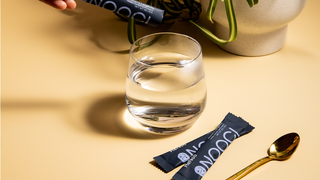 She eventually takes a research job at Harvard and ends up working for Brian. She finds love (or, more so, lust) in Jackson Moore (Mahershala Ali), an African-American surgeon, but the relationship is cut short by miscommunication and judgments between the two of them based on race and class. He, a successful doctor, thinks that, in fact, she may be using him to reach an upper echelon.
Anne Song (My Generation) is Ginny Yang, an overzealous and overly ambitious Chinese-Japanese-American professor of psychology at Harvard, who studies race and identity among Asian-American women. She has a few identity and control issues of her own, which are spotlighted in her relationship with her boyfriend, Brian. She doesn't normally date, primarily because of her alpha female personality, and yet she has found a suitor in Brian, who is quite possibly her equal in terms of control, power and assertiveness.
Mahershala Ali (House of Cards), as Jackson Moore, is a surgical intern and graduate of Harvard Medical School who has a chip on his shoulder and suffers from what many may deem as "successful black man syndrome." His status as a doctor has its challenges: His medical decisions get second-guessed left and right by white colleagues, which leads to complications in his personal life.
In short, all four actors are brilliant, edgy and captivating in their respective roles.
Yes, we've seen it done before: an intersection of characters whose lives all meet because of one single, focal point (or topic). However, it's never been done before with such clever and amusing dialogue and a plot that is intelligently woven together.
Smart People is what you'd expect a conversation to be like around "mixed" company. The audience was diverse, and everyone seemed rather intrigued by the open dialogue about race. If only every audience in America were like this, right?
Kimberly Wilson is the social media editor at The Root. Follow her on Twitter.