The number of hate groups in the United States rose for the second year in a row in 2016, a result of the radical right being energized by the candidacy of Donald Trump, according to a report released Wednesday by the Southern Poverty Law Center.
Anti-Muslim hate groups showed the most dramatic growth, nearly tripling from 34 in 2015 to 101 in 2016, according to the SPLC's annual census of hate groups and other extremist organizations.
Along with that growth, there has been a rash of hate crimes targeting Muslims, including the burning of a mosque in Victoria, Texas, that happened just after the Trump administration announced the now-infamous executive order barring immigrants and refugees from seven Muslim-majority countries from entering the United States. Hate crimes against Muslims increased by 67 percent in 2015, the year in which Trump launched his campaign, according to FBI statistics.
"The Year in Hate and Extremism" is part of the spring 2017 issue of the SPLC's "Intelligence Report" and includes the Hate Map, showing the names, types and locations of hate groups across the country.
From the SPLC:
The SPLC found that the number of hate groups operating in 2016 rose to 917–up from 892 in 2015. The number is 101 shy of the all-time record set in 2011, but high by historic standards.

"2016 was an unprecedented year for hate," said Mark Potok, senior fellow and editor of the Intelligence Report. "The country saw a resurgence of white nationalism that imperils the racial progress we've made, along with the rise of a president whose policies reflect the values of white nationalists. In Steve Bannon, these extremists think they finally have an ally who has the president's ear."
G/O Media may get a commission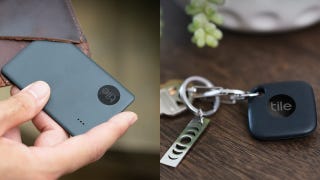 Up to 35% off
Tile Item Trackers
The SPLC attributes the increase in anti-Muslim hate to Trump's "incendiary rhetoric" and his campaign pledge to bar Muslims from entering the United States. Anger at the June massacre of 49 people at Pulse nightclub in Orlando, Fla., which the SPLC labels a terrorist attack, is also cited as a potential factor in the increase in anti-Muslim hate.
The SPLC notes that the "overall number of hate groups likely understates the real level of organized hatred in America as a growing number of extremists operate mainly online and are not formally affiliated with hate groups."
From the SPLC's "The Year in Hate and Extremism":
White nationalism—groups that share most of the ideals of Klan and similar organizations but generally avoid robes and neo-Nazi symbols in favor of a suit-and-tie approach—was the sector of the radical right that identified most closely with the Trump campaign. In fact, the alt-right was essentially a rebranding of white nationalism meant to make it seem more acceptable in the political mainstream.
Just your regular-degular mild-mannered hate group.
Read more at the Southern Poverty Law Center.