The official Black Lives Matter website was the target of more than 100 distributed denial-of-service (DDoS)  attacks over a six-month period in 2016, according to a report released on Wednesday.
Deflect Labs provides DDoS protection to the Black Lives Matter website, and in a report published today, the company said that from April 29 to Oct. 15, 2016, it recorded more than 100 separate DDoS attacks against the website attempting to bring it down.
DDoS attacks The DDoS attacks are viewed as a means of silencing BLM and their efforts on the Internet.
Deflect Labs is a part of eQualit.ie, a Canadian digital security company with a focus on privacy, online security, and information management. According to their website, Deflect is a website security project working with independent media, human rights organizations and activists. It offers DDoS mitigation, secure hosting and attack analytics, free of charge to qualifying organizations.
"Our analysis shows a variety of technical methods used in attempts to bring down this website and the characterization of these attacks point to a "mob" mentality of malicious actors jumping on board in response to callouts made on social media and covert channels," Deflect wrote in its report.
G/O Media may get a commission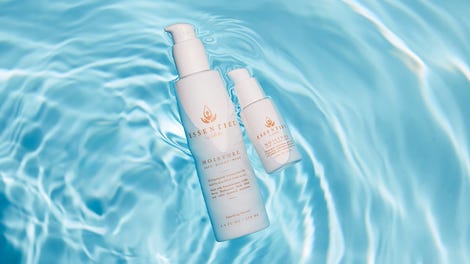 20% off
Essentiel by Adele
The report says that actions against the BLM website were launched by multiple attackers acting in concert, but while a number of the attacks appear to have been coordinated, there is evidence that "many actors jumped on the bandwagon of a more powerful attack to claim some of the credit."
"These small, loosely organized mobs appear minutes to hours after the start of the original attack and lob a hodge-podge of various attack methods, often to no effect," Deflect wrote. "These actions are often accompanied by a flurry of queries from various website downtime monitoring solutions, as attackers try to collect trophies for their participation in the mob."
The report goes into detail describing the types of attacks launched against the site, and identifying the only group to be publicly attributed to the attacks. It says some of the attacks may have been in response to the #AllLivesMatter hashtag created in 2015.
The report concludes that silencing online voices is becoming cheaper and easier on the Internet.  The biggest attacks against the BLM website did not require a lot of money; they were reflected from other websites to magnify their strength. It encourages others in the community to share the information they get on such attacks responsibly and efficiently, so that more work can be done to stop them.
Read more at Deflect Labs.