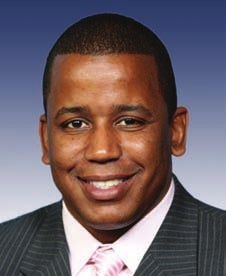 Rep. Kendrick Meek (D) told a group of national political reporters this morning he knows his bid for Florida's open U.S. seat wasn't the
vision some Democrats had for the race. "Look, I'm a walk on candidate," he said. "No one said 'let's go recruit Meek to run for
the Senate.'" But the four-term Miami Rep. said he's proven he's the right man for Democrats in 2010. To prove his point, Meek suggested he's got the support of the most powerful Democrat there is — President Obama. "I'm pleased with what Obama has done with me early on," Meek said, claiming that he's been "in discussions" with the White House …
Read more at Talking Points Memo.