A few days after Reminisce "Remy Ma" Mackie turned herself into New York City police, her publicist, Ernest Dukes has released a statement regarding the alleged incident involving the 38-year-old rapper and Love & Hip-Hop co-star Brittney Taylor in April.
Remy faces a misdemeanor assault charge for allegedly punching Taylor in the face.
Dukes says there is "no credible evidence to corroborate Taylor's story," noting his client was scheduled to attend a cancer benefit concert at NYC's Irving Plaza, where the alleged incident took place, and Taylor was not invited to said event. As such, Dukes has stated this is a "baseless case" and that Taylor is attempting a "money grab."
As the statement confirms, Remy only has approximately 85 days left of supervised parole, so any news of the rapper violating her parole at the home stretch was pretty frustrating for her fans.

Remy is currently out on $1,500 bail and is scheduled to appear in court on May 24.
G/O Media may get a commission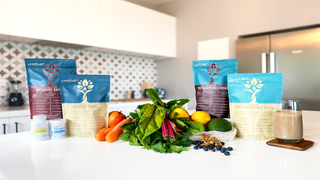 Read the full statement from Remy Ma's publicist below:
Grammy-nominated, platinum-selling recording artist Reminisce "Remy Ma" Mackie voluntarily turned herself into police custody for questioning on the morning of Wednesday, May 1st after being accused of allegedly striking 30-year old local rapper, Brittney Taylor.

The alleged incident was said to have taken place nearly 3 weeks ago at Irving Plaza in New York City, where Remy Ma was scheduled to perform for a cancer benefit concert. Taylor, who was not invited to attend the event, accused Mackie of giving her a black eye. Thus far, there's no credible evidence to corroborate Taylor's story. Remy Ma was promptly released on a $1500 cash bail with a pending charge of a misdemeanor.

Remy's legal team, consisting of renowned New York Criminal Lawyer Dawn Florio and her legal consultant - New York Civil Rights Lawyer Eric Sanders are vigorously protecting her legal interests and her brand and will aggressively pursue related legal actions as necessary. In addition to the fact that Taylor bypassed numerous police officers that were on the scene to post allegations on her Instagram page and hired a civil lawyer, who is known for high profile lawsuits, both of Remy's lawyers assert there's credible evidence to support that this is a baseless case and nothing more than a money grab attempt.

Remy is currently still on parole. She has approximately 85 days of supervision left of her 5-year post-release sentence. Nevertheless, for the past 4 years and 9 months she has been a model citizen by maintaining employment, completing all mandatory programs, staying drug free, adhering to all rules and has never even had a curfew violation.

Meanwhile, Remy remains focused on her family and taking care of her 4-month old daughter with her husband of 11 years, her new music being released and her clothing line "Remy Ma By Vim Vixen" where each purchase drives her philanthropic efforts to support women & children impacted by incarceration, assisting with family reunification and career development for released women through The Remy Ma Foundation.
Remy's only request is that her family be respected and she personally thanks all the fans fortheir unwavering love and support.