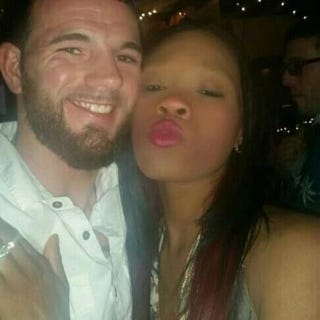 Authorities, guided by a GPS unit in her husband's vehicle, have discovered the body of a New Jersey mother who went missing on New Year's in Maryland, prosecutors said, according to the New York Daily News.
Erica Crippen's body was found tied up with electrical cord and duct tape and hidden beneath a pile of branches and tree limbs Tuesday in Sykesville, Md., the site reports. The discovery of the remains of the 26-year-old mother of two was prompted by investigators searching the area after the GPS in her husband's truck showed an odd trip there days after she went missing.
Kyle Crosby, Crippen's husband, is accused of murdering his wife, with whom he had a child. He also shared custody of Crippen's 7-year-old daughter from another relationship, the Daily News reports.
"Her family can now give Erica the proper burial that they have longed to provide," Burlington County Prosecutor Robert Bernardi said Wednesday after the discovery of the body was announced.
"Domestic violence is a terrible scourge on our society. The result in this case was the ultimate evil," Bernardi said. "Kyle Crosby took the life of his wife, the woman he pledged to love and honor. We will seek justice for Erica, but that will never erase the pain of her loss felt so strongly by her family."
Crosby is being held on $1.2 million bail on a murder charge.
Read more at the New York Daily News.