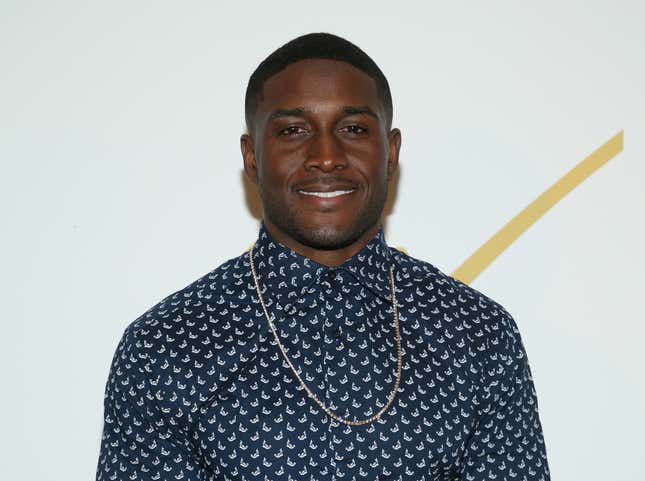 The complicated relationship between Reggie Bush, the NCAA and USC has hit another legal road bump, but this time it's Bush who's demanding accountability. On Wednesday, alongside his lawyers, Levi McCathern and Ben Crump, the star running back held a press conference at the Los Angeles Memorial Coliseum—where so many of his unforgettable moments happened—to announce he was suing the NCAA for defamation.

The suit stems from the NCAA investigation into whether Bush and his family had improperly received money and gifts from agents. In 2010, the situation resulted in heavy sanctions against USC and the 2005 Heisman Trophy winner being stripped of his title and returning his award.

In the ensuing years, Bush was drafted into and since retired from the NFL. Along the way, he's been treated on a scale somewhere between outcast and pariah by the NCAA, despite the millions of dollars his on-field performances helped earn for college football. And by 2021, the NCAA had approved a new policy allowing college athletes to receive financial compensation for the use off their name, image and likeness—a trend known as NIL—which is what the NCAA has long accused Bush of. Now, instead of shunning elite athletes for profiting off their fame, college football and basketball recruiting almost entirely revolve around NIL arrangements.
Bush  began advocating to get his Heisman Trophy back and have his name cleared. In response to his demands, the NCAA released a statement saying, "Although college athletes can now receive benefits from their names, images and likenesses through activities like endorsements and appearances, NCAA rules still do not permit pay-for-play type arrangements."
Bush and his lawyers assert that he was never involved in a "pay-for-play" deal and that this false accusation is the reason his Heisman and records haven't been reinstated.
"The NCAA has made a statement about me, accusing me of engaging in a 'pay-for-play arrangement,' which is 100% not true. Not only is it not true, but there's no evidence to even support that claim," Bush said during the press conference. "It wasn't even part of the initial NCAA investigation. So this is a new accusation, as far as I'm concerned, that was picked up by all of you. All the media outlets picked it up as if this were the reason why I'm not getting my Heisman Trophy back and why I'm not being reinstated. And that's not true. That's what this lawsuit is about. It's about truth, getting the facts out, and holding the NCAA accountable."
You really should take a moment and enjoy Ben Crump reading the NCAA for filth. He really had a whole sermon against the organization. And just to be clear, they deserved every minute of it. Bush was certainly old enough to know better, but let's not act like the people actually holding the power didn't know what was going on. Sure, USC was sanctioned and Pete Carroll left to coach the Seattle Seahawks, but Reggie is the one who's consistently had his name raked through the mud.
As a result of the NCAA sanctions, the 2010 Super Bowl champion was essentially disavowed by USC athletics for 10 years. He was eventually welcomed back to the institution in 2020, but there's still one tradition he's waiting to fulfill.
"I've got dreams of coming back in this stadium and running out of that tunnel with the football team. I've got dreams of walking back in here and seeing my jersey and my banner right down there next to the rest of the Heisman Trophy winners," Bush said. "But I can't rightfully do that without my Heisman Trophy."
Crump reminded Bush that the university has asked him to lead the team onto the field, but he wants to do it on his own terms. "I can't wait to do it, but I can't do it without my Heisman Trophy, without that banner in that end zone," he said.