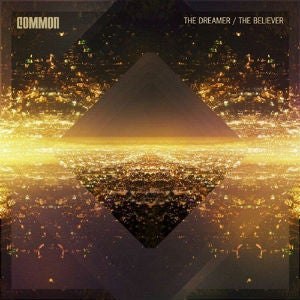 Chicago rapper Common is back with his latest album, The Dreamer, the Believer. The album's first single, "Ghetto Dreams," featuring fellow rap artist Nas, has already hit airwaves. Production started on The Dreamer, the Believer in early 2009, and it was slated for a spring 2011 release before being pushed back twice to allow the rapper to pursue his burgeoning acting career. In addition to Nas, Common works with R&B crooner John Legend and lauded poet Maya Angelou.
The Dreamer, the Believer is set to hit shelves Dec. 20.
Previous recommendation: Beyoncé's Roseland Concert to Hit Shelves.
Got ideas for The Root Recommends? Send them to recommendations@theroot.com.