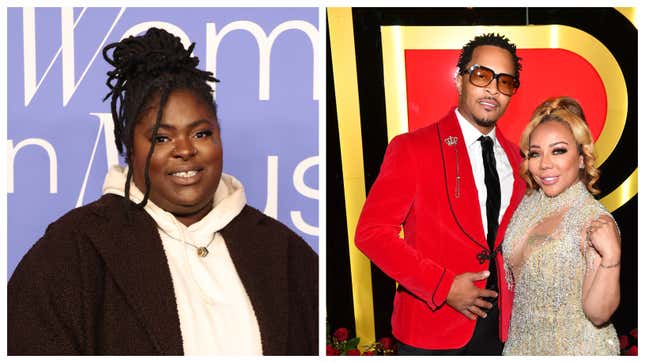 Updated as of 6/8/2023:
Looks like rapper Chika isn't backing down! Chika responded on Twitter to a user asking her if she has apologized to Zonnique and Tamara Zackery for her derogatory comments about them and their children after Zonnique's daughter cried on her flight tweeting:
"why would i do that. It wouldn't be sincere. I'm sorry you saw it. I'm not sorry for saying what i said cuz it wasn't personal. It was venting about a scenario/stranger. Idc like that."
MAC'S Whitney Houston Make Up Collection Is Our Swag Of The Week
Later in the thread she tweeted, "btw, like i said on my story: shorty was tryna get her lick back cuz i called her and her children a plethora of names in jest."

Zonnique's cousin who took care of her child on the plane took a dig at Chika saying that she didn't smell well, is fat, and wasn't supposed to be in first class in the first place, which is why Chika felt like she didn't need to apologize to the family. 

On June 1, 2023, rapper Chika took to Twitter to air out her thoughts about a toddler crying on her night flight. Little did she know, the two-year-old is T.I. and Tiny's granddaughter, who was traveling with her aunt Tamara Zackery and her four-year-old child.

In a situation that Tamara Zackery confirmed, the child who started crying is Zonnique Pullins' (T.I. and Tiny's daughter) daughter. She started crying for a few minutes as described by Zackery, "woke up startled in pure darkness forgetting where she was." Zackery, who also revealed that she struggled traveling with two children while being five months pregnant, took the child and calmed her down quickly.
In now-deleted tweets, Chika penned that the baby's crying woke her up after already having trouble falling asleep. Of course, nobody likes to hear a child cry on a flight and it can be frustrating, but it happens. The issue lies with the language that Chika used to talk about the child and her cousin, who is also around the same age:
"To the lady next to me who thought it would be a good idea to buy yourself and your twin infants first class seats on a red-eye flight, who just woke me up by bringing your screaming bastard to OUR seats to soothe her, I just bought $34 Wi-Fi at 4 a.m. to call you a stupid bitch, ending the tweet, "p.s., I hate you and I hope you get a paper cut between each finger tomorrow, you senseless wench."
As if that wasn't rough enough language to use about a child, Chika continued by tweeting:
"like are you mentally delayed? What makes you think a 1 y/o will shut their bitch ass up on a 7 hour flight that takes off at ONE FUCKING AYE EM. You ALREADY had them up past bedtime. Idc the circumstance. Take yo ass to economy at LEAST."
Over the following days, Chika was attacked on social media for her comments. When Chika initially tweeted, she was not aware that the child belonged to a celebrity family, but when Zonnique, the child's mother responded to the situation, people knew a disaster was waiting to happen. Tiny, the child's grandmother almost took to social media to say, "Yeah she talking about my mf'n grandbaby! Talking like she wasn't supposed to be in first class or something! TF!!!

Instead of Chika apologizing and taking back her comments, she decided to admit on her Instagram story that she used harsh words and was mean, but doesn't take them back. Along with refusing to take back her words about a child and her aunt, Chika explained that she was experiencing a manic episode when she made her initial tweets on the airplane, which caused her to say what was on her mind. People that are familiar with Chika's activity on social media are aware that she has used her social media to address her mental health issues for years, and unfortunately mostly after she said something controversial.