Hip-hop has had a long and fraught history with law enforcement because the communities that spawned the genre have been traumatized and over-policed since we first hit these shores. Consequently, rap lyrics that have spoken to this brutality have been tried in the courts, where words deemed inappropriate are criminalized (some would say weaponized) against the very people who are simply speaking truth to unchecked, savage power.
And so it continues. On Tuesday, Pennsylvania's highest court ruled that a rap song that identified Pittsburgh police officers by name and threatened them directly is not protected speech, ruling that the song's lyrics are a "true threat," which is a category of speech not protected by the First Amendment.

Pennsylvania Chief Justice Thomas Saylor upheld the conviction of Jamal Knox, now 24, who was found guilty of making terroristic threats and witness intimidation for writing and performing a 2012 song titled "F— the Police."
Knox, who raps under the name Mayhem Mal, and his partner, Rashee Beasley (Soulja Beaz), paid homage to N.W.A's most popular and controversial song, 1998's "F— tha Police," which included lyrics such as "I'm a sniper with a hell of a scope/ Taking out a cop or two, they can't cope with me."
NWA was arrested for performing the song in 1989; however, no one was charged. In this case, however, because the "remake" was specific, Knox was jailed, and his lyrics were not protected as free speech.
G/O Media may get a commission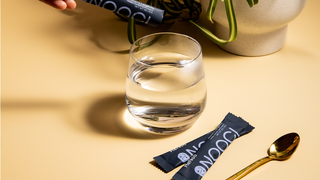 According to the opinion, the song named and threatened two officers, Daniel Zeltner and Michael Kosko, and a music video for the song also featured photos of them.

The officers had arrested Knox and Beasley, the other rapper on the track, in 2012 on various drug and weapons charges and were scheduled to testify against them, according to the opinion.

While the charges were pending, the duo wrote and recorded the song, which was then uploaded to YouTube by a third party and shared on a public Facebook page authorities connected to Beasley, the opinion said. The rappers were then charged in connection with the song. Tuesday's ruling dealt only with Knox's appeal.
The song is full of graphic language depicting violence toward police, including the lyric "I'ma jam this rusty knife all in his guts and chop his feet." One line, "Like Poplawski, I'm strapped nasty," references Richard Poplawski, a man on death row for the 2009 murder of three Pittsburgh police officers.
The song also indicated that the rappers seemed to know when the officer's shifts ended and where they lived.
Although the lawyer for Knox, Patrick Nightingale, argued that the song was "artistic," the court didn't quite buy it. According to the Pittsburgh Post-Gazette, because Knox and Beasley did not post the video themselves, there was no proof that they meant for the officers to hear it, and therefore was not a threat.
Saylor wrote that the lyrics "express hatred toward the Pittsburgh police," describing them as "both threatening and highly personalized to the victims."
Erik Nielson, a University of Richmond associate professor who studies rap lyrics and criminal proceedings, told the Post that there have been an increasing number of cases in which "the crime itself is in the lyrics" versus lyrics as evidence that rapper committed a crime.

Nielson says that he's concerned that the ruling may set a precedent where if other courts were to follow suit, "it would become easier and easier to prosecute rap music as threats."
The court did recognize that there can be a distinction between rappers and their stage personas but perhaps these lyrics were too specific.
"In many instances, lyrics along such lines cannot reasonably be understood as a sincere expression of the singer's intent to engage in real-world violence," Saylor wrote. But the song performed by Knox and Beasley "is of a different nature and quality," he wrote.