Nearly two weeks after issuing a strong condemnation of a racist chant that reverberated across the nation and resulted in the closing of the University of Oklahoma's Sigma Alpha Epsilon chapter, SAE leaders on Friday acknowledged that the song was likely taught at a national event four years ago, CNN reports.
Members of the group's University of Oklahoma chapter "likely learned a racist chant while attending a national Leadership School about four years ago," Executive Director Blaine Ayers said in a statement about the annual event, which involves hundreds of leaders during a six-day conference.
"We remain committed to identifying and rooting out racist behavior from SAE, and we are actively investigating all of our local organizations to determine whether there are issues in any other location," Ayers said.
He said that while attendees have little social time, there are occasions when participants can gather socially, the statement says. Ayers said that it is likely that during one of these social gatherings, some members shared the racist song, which was recorded on video at the University of Oklahoma and spread on social media this month.
But in detailing findings of the University of Oklahoma's investigation Friday, OU President David Boren said that the chant was an integral part of life in the local chapter, CNN notes.
G/O Media may get a commission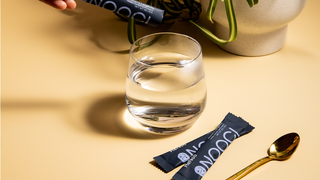 "Over time the chant was formalized in the local SAE chapter and was taught to pledges as part of the formal and informal leadership process," he said, according to the news outlet. "It is clear that during the four years since the chant was brought to the university campus, its existence was known by recent members and … it became part of the institutionalized culture of the chapter."
The video shows SAE members excitedly chanting, "There will never be a n—ger SAE. You can hang him from a tree, but he can never sign with me. There will never be a n—ger SAE."
Boren said "alcohol was readily available at the fraternity house" on March 7, the day the video was recorded, and some chapter members were drinking. He also said about a dozen high school students had been invited to the event and "were exposed to the chant," CNN reports.
Read more at CNN.