Racist Mexican skit goes viral: A 2009 Spanish-language television skit (pictured here) featuring students berating an "African" exchange student in Mexico has resurfaced and gone viral. The plot isn't really worth recapping, and the insults run the racist gamut (covering everything from complexion to thick lips to hair that "looks like an extinguished cigar"). Oh, and when the black student enters the room, bananas miraculously appear on the floor. We're not sure why it's picked up so much attention all of a sudden, but it certainly underscores the problem of anti-black racism in Mexico and throughout Latin America that The Root has recently addressed.
Justice Smith Talks New Dungeons & Dragons Movie, The Get Down On That's So Random
___________
Oprah: OWN is "not where I want it to be": Oprah told Entertainment Weekly that it might have been a mistake to launch her new network, OWN (which has struggled with ratings and fired its CEO), while she was still focused on her talk show. But she predicted that once she's able to give the venture the attention it deserves, it will "improve exponentially." And she's been advised by Saturday Night Live impresario Lorne Michaels to wait three years before judging the network's success or failure. So hang in there. 
___________
Gary Coleman's body still not buried one year after death: As the one-year anniversary of actor Gary Coleman's death approaches, his remains have not been buried or cremated. According to his former manager, Vic Perillo, the burial plans are still on hold, thanks to legal issues between his parents and his estranged wife. As this sad news is revealed, his representative has written an open letter chastising the press for the way "Gary's deeds and contributions to the entertainment industry and other endeavors were overshadowed by the desire of the media to stay focused on the misfortunes of his life and all the negatives."
G/O Media may get a commission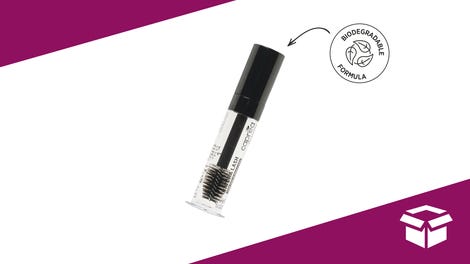 It's $8
20% Off Lash + Eyebrow Serum 2.0 - Caprea Beauty
___________
Black authors talk reading, writing, in new book: "I think that one of the things that writers do, we go inside, and we're always mining our images. When you write something that resonates with people, they say, 'I saw myself,' and they saw their inner self, too," said Marita Golden, editor of the recently released book The Word: Black Writers Talk About the Transformative Power of Reading and Writing. It contains 13 interviews with best-selling and award-winning black authors, who describe how reading and writing affected their sense of self and expanded their horizons. Golden's hope for the The Word? That it will encourage people to take time out to read and think.
In other news: Jermaine Dupri Sued for Child-Support Payments.
Like The Root on Facebook. Follow us on Twitter.