R. Kelly believed "Age Ain't Nothing But A Number" when he wrote it, but video proof of that fact is a thing.
Among the myriad conversations spawned by Lifetime's Surviving R. Kelly, a significant proponent was the R&B singer's dealings with Aaliyah. In the documentary, R. Kelly's former tour manager Demetrius Smith recalls helping the pair get married out of fear the young singer may have been pregnant, while a former backup dancer claimed to have seen them having sex on their tour bus prior to that. Aaliyah was 15 years old at the time.
R. Kelly's lawyer, Steven Greenberg, recently made headlines when he specifically cited the Age Ain't Nothing but a Number singer on Good Morning America. Greenberg claimed that Kelly was ignorant of Aaliyah's actual age. But in a recently resurfaced video from 1994, footage including R. Kelly and Aaliyah, clearly shows just how full of shit both R. Kelly and his legal team are. Even if Aaliyah lied about her age for that gross marriage, she certainly didn't lie to R. Kelly himself, because she didn't have to. He fucking knew.
"Right now I'm producing a very talented lady – a young lady. She's 14, Aaliyah. She's real street," notes Kelly in a voiceover, as Aaliyah croons in the background over recording studio footage, via NME.
Which, let me note how much of a jam "Down With The Clique" was to me—and how it's yet another song ruined forever. Naturally, that whole album (which I stanned for as a youth) is tainted.

G/O Media may get a commission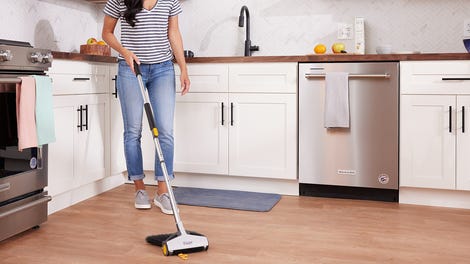 BOGO 50% Off
Flippr - BOGO 50% Off
The footage is from a documentary filmed prior to the two getting secretly married that same year, when—again—the young singer was 15 years old. When pressed about the fact Aaliyah was under the legal age of consent when the two married in 1994, Greenbook noted, "Except that my understanding is that she did not claim to be 15, and in order to get married, she had to lie about her age." He further claimed his client had "no idea" she wasn't of age.
This video is yet another piece of a toxic pie, coupled with the stories included in the doc, which highlights the alleged statutory rape that occurred on the tour bus. Aaliyah's mother, Diane Haughton, has since denied the allegations expressed in the documentary concerning her late daughter.