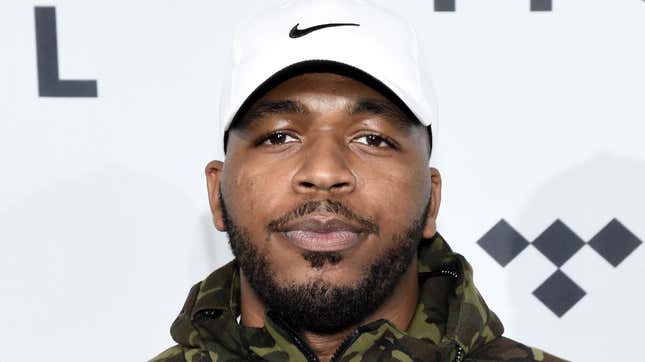 The ghostwriting allegations against Drake continue to creep back up. Quentin Miller, the "ghostwriter" who is credited on a multitude of songs from Drake's wildly popular 2015 mixtape, If You're Read This It's Too Late, has revealed that he has not been compensated for his work on the project.
Louis Armstrong's Black and Blues On TV This Week
The revelation was made during an interview with VladTV, where Miller explained his publishing deal with producer Tricky Stewart, which led to him never receiving a publishing check for his work on the 2015 mixtape.
In the interview, he said, "I'm working with a nigga that literally is about to change my life, even though I was in my horrible, horrible, horrible publishing situation with Tricky so I never got a publishing check off of any Drake songs."
He continued, "I had to feed my family off getting paid under the table in that situation because Tricky and them wouldn't let me go. I didn't get out that deal 'till 2019, 2020; I signed in 2011. I had to let go of a lot of shit just to get out."
Infamously, the Atlanta artist was exposed by rapper Meek Mill as Drake's alleged "ghostwriter" during the summer of 2015, while Meek was beefing with the Canadian artist. At the time, Meek claimed Miller wrote Drake's verse on their collaboration track "R.I.C.O."
Later that summer, Hot 97's Funk Flex played Miller's reference track for Drake's "10 Bands" on the radio. The feud eventually led to Drake releasing "Charged Up" and "Back to Back," which essentially ended the beef between the two.
In 2015, Miller denied any "ghostwriting" allegations and let people know he just worked on a few songs with Drake. Allegedly, Meek and his team weren't too happy about that and jumped the Atlanta artist in Los Angeles at a Nike store. He described the incident during an interview on New Rory & Mal.
Although Miller has been labeled as a "ghostwriter," he's made it clear that he is not one. After it was revealed that Miller was a co-writer on Nas' "The Pressure" from his 2021 album King's Disease II, Miller cleared up any claims he was a "ghost," saying, "Writers post their work and talk about their work all the time. You know why? It helps with the business of writing. When people know that you were a part of certain things, it makes people more prone to work with you. It's kind of part of the job."
He continued, "But it's not that way with me, because I just so happened to have had a situation with the biggest artist in the world and it turned into a whole fucking ghostwriting scandal. Now anytime people work with me, it's like I'm supposed to be a ghost. But I'm not a fucking ghost!"