Donald Trump's inauguration Friday was marked by spirited protests by those who still feel that Trump is #NotMyPresident.

According to ABC News, the spirited protests unfolded mostly peacefully at several security checkpoints near the U.S. Capitol as demonstrators held signs with messages such as, "Resist Trump Climate Justice Now," "Let Freedom Ring" and "Free Palestine."
However, at one point, authorities chased down a group of about 100 protestors who allegedly smashed the windows of downtown Washington, D.C., businesses as they denounced capitalism and Trump. Police, once again in riot gear, used pepper spray and eventually cordoned off the protesters, who declared, "Hands up, don't shoot!"
The network reports that the confrontation occurred just about an hour before Trump was officially sworn in as the 45th president of the United States.
Closer to the Capitol, lines for ticket holders entering two gates stretched for blocks as protesters blocked the entrances. The Disrupt J20 coalition, which is named after the inauguration date, had promised that its participants would seek to shut down celebrations and even risk arrest when necessary, the network notes.
G/O Media may get a commission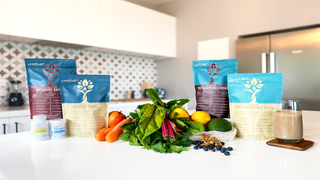 At one checkpoint, protesters wore orange jumpsuits and black hoods over their faces as a nod to prisoners in Guantanamo Bay. Eleanor Godfield, who helped organize the Disrupt J20 protest, said that demonstrators wanted to show Trump and his "misguided, misinformed or just plain dangerous" supporters that they will not remain silent.

Outside the International Spy Museum, protesters wore Russian hats and criticized Trump's praise of Russian President Vladimir Putin, holding up signs calling Trump "Putin's Puppet" and "Kremlin Employee of the Month."
According to ABC, Black Lives Matter and feminist groups also added their voices to those rallying against Trump.
And the protests won't stop once the inauguration ends and as Trump settles in as president. A massive Women's March on Washington is planned for Saturday, with Christopher Geldart, the District of Columbia's homeland-security director, saying that some 1,800 buses have registered to park in the city, meaning that approximately 100,000 people are expected to arrive just by bus.
Read more at ABC News.