Leave it to Bow Wow—a man whose most recent claims to fame are lying on Instagram and starting Taco Bell-grade beef with other washed-up rappers—to offer up his unsolicited thoughts on #MeToo and sexual harassment.

On Thursday the rapper (?) took to Instagram to share his thoughts on a recently revealed sexual assault allegation against Jamie Foxx. This week, a 2002 police report resurfaced from a woman claiming that Foxx had nonconsensually struck her with his penis.
"I was going to let this shit slide. After Morgan Freeman I said, 'Get the fuck outta here.' Now, Jamie—get the fuck outta here," said Bow Wow, whose real name is Shad Moss. "A lot of y'all women need to get up off your mothafuckin' ass and get a job, man. Go get a fucking job."
Last month, multiple women and witnesses told CNN that Freeman had repeatedly sexually harassed women both on set and at his production company.
G/O Media may get a commission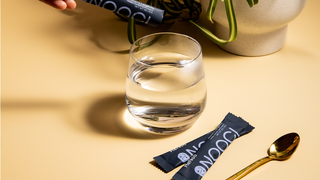 "Stop trying to use celebrities as a scapegoat," he said, which is definitely the wrong word for what Moss is attempting to describe (in actuality, I think he said "escape goat," which also isn't a thing?).
He added, "Cut that shit out. Nobody believe you."

If that wasn't enough, Moss hinted that the #MeToo movement was some kind of conspiracy.

"They hire the same fuckin' woman to represent them. It's the same story. Every week, it's somebody new," Moss said, seeming to allude to either Lisa Bloom or Gloria Allred, both prominent lawyers who have spent years representing women who have accused men of sexual harassment and other misconduct.
Finally, he blamed these allegedly duplicitous women of "making it bad for women that's really out here getting touched and abused by mothafuckas. 'Cause ain't nobody going to be believin' them."
Of course, Moss couldn't possibly know which accusations are real or false; nor is it his job to. That didn't appear to stop him from launching the most toxic rhetoric he could against women who stand up to powerful men for their abusive behavior.
A recent poll found that 81 percent of women reported experiencing sexual harassment. That a number of women still don't report these experiences is, in part, because of comments like "nobody believe you."
Foxx, meanwhile, can fight his own battles. He and his lawyer deny the 2002 accusation and say they will file a counter police report against his accuser for filing a false report.