The visual for "Press" is here!
While I didn't exactly bop with this song as I have her other hits, I do have to acknowledge the strategic timing of Cardi B's video release for "Press," which dropped one day after her arraignment hearing in connection with a 2018 strip club altercation. The 26-year-old rapper is facing two felony charges and some misdemeanor charges, including harassment, reckless endangerment, criminal solicitation, and conspiracy. Cardi pleaded not guilty to the upgraded felony charges on June 25.
In addition to the video's release, the video itself has a court theme, as Cardi B fabulously walks into the courtroom and yell-raps about her bad bitchery. Tune into Law & Orkurrt: Special Bardi Unit.

Her lyrics in the song are legit: "Done with the talkin', I'm open to violence / Ask anybody, they know I'm about it / Hashtag/ Whip that ho ass." Art imitating life. Allegedly, of course.

Additionally, Cardi knocks out some choreography in a nipple-less, crotchless Barbie body in the video. Though I'm sure there's some censorship flexibility going on here, I can't help but wonder: Will a certain stan group resurrect a stale beef by accusing her of biting their queen B(arbie)? Also, there are some Orange Is The New Black vibes as Cardi walks around in her orange jumpsuit—Orange Is The New Bardi. Then, we see a bunch of bloody black Barbie girls lying across the floor along with what looks to be some of the white folks in the courtroom. "Pop up, guess who bitch," indeed.

G/O Media may get a commission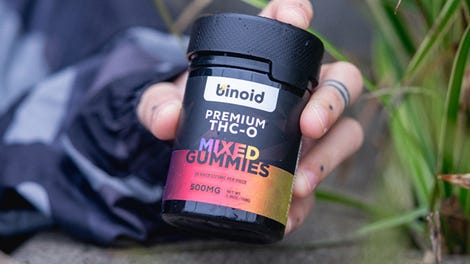 25% Off + Free Shipping
Binoid THC-O Gummies
So, does this music video have you more or less pressed?