President Barack Obama made a commitment to use his clemency authority through the remainder of his time in office, and on Thursday he honored that commitment by granting another 98 commutations.
Combined with the 102 commutations he granted at the beginning of October, that brings his total for the month to 200, and his total for the year to 688. According to the White House blog, that is more than the previous 11 presidents combined, and the most ever done by a president in a single year.
This latest announcement raises the number of commutations Obama has granted in his presidency to 872.
White House Counsel Neil Eggleston wrote on the blog that while a lot of attention has been paid to the number of commutations Obama has given, we have to remember that there are personal stories behind these numbers. Eggleston said that many of these individuals made mistakes at young ages and have since worked diligently to rehabilitate themselves while incarcerated.
Forty-two of the individuals granted clemency today were originally sentenced to life in prison.
G/O Media may get a commission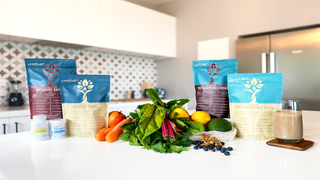 "The President's clemency authority is a powerful tool being used to powerful effect, but the individualized nature of the relief granted today also highlights the urgent need for bipartisan criminal justice reform legislation," Eggleston wrote. "Only Congress can achieve the broader reforms needed to ensure our federal sentencing system operates more fairly and effectively in the service of public safety."
Read more at the White House blog.