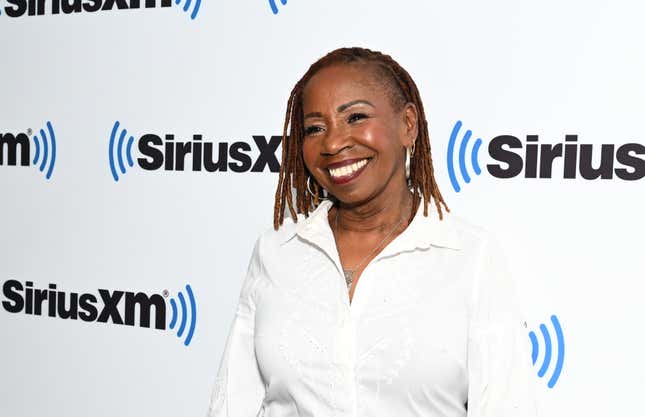 The Root is sad to share that Nisa Vanzant, the youngest daughter of author and life coach Iyanla Vanzant has passed away.
Oprah And Michelle Obama in The Light We Carry Is Our TV Pick This Week
The heart-breaking news was shared via Iyanla's personal Instagram page on Sunday though no official cause of death has been stated at this time.
"It is with great sorrow that we announce the transition of Nisa Vanzant the youngest daughter of our Beloved Iyanla Vanzant," the caption read. "We are asking for your prayers. Please respect the privacy of her and her family at this time. Thank you."
This marks the second death of a child for the beloved author. According to People, Iyanla lost her oldest daughter Gemmia to colon cancer on Christmas day 20 years ago. She was 32-years-old. The Fix My Life host previously opened up about Gemmia's loss during an interview with Hoda Kotb back in 2021.
"It changes who you are as a woman. It changed who I was as a woman, first for the worse, and then for the better," she said, later adding: "God must've really, really trusted me to give me a soul to bring into life, and to trust me with the courage to send her out. In relationships, people don't bring you love or give you love. What they do is make you aware of the depth of love that you are."
However, Iyanla was able to use the pain that she felt in the wake of her daughters death in order to better relate to others and get them through hard times.
"I would say that the purpose of my life required that I had a depth of experience that would allow me to speak to people in the depths of their pain, in the depths of their sorrow."
The Root sends its condolences to Iyanala and all those who knew and loved Nisa Vanzant.