At this point, we're basically writing one of these posts once a week, but suffice to say the 40-shade Fenty effect has entirely changed the makeup game. Now, meeting your perfect foundation match has gotten even more frugal; last month, CoverGirl released their TruBlend Matte Made liquid foundation ($8.44-$11.49) in the now-requisite 40 shades—but rather than Fenty, they claim it was their customers who compelled them to make the change.
Today, the cosmetics brand celebrated the launch with an over-13-minutes commercial featuring several of its brand ambassadors. Actually, it's a one-minute commercial; the final 12 minutes and 44 seconds are an extensive list crediting all the clients who "inspired" the brand to expand its offerings by contacting them to express the importance of broader representation.
"For everyone who told us what they need in a foundation," the spot reads.
CoverGirl Issa Rae opens the spot looking gorgeous in red; a high ponytail showing off her glowing face. No doubt this recent move toward greater inclusion wasn't lost on the Insecure star, who recently told Cosmopolitan that becoming an easy, breezy beautiful ambassador for the iconic brand was:
Kind of surreal. Like, "Wow, y'all are choosing me?" It was for the little girl in me who never thought that this would be possible. There's power in representation. There's affirmation in representation.
G/O Media may get a commission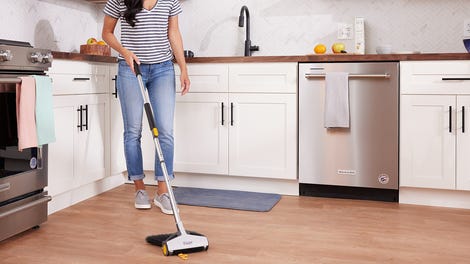 BOGO 50% Off
Flippr - BOGO 50% Off
But if a younger Rae wasn't sure beauty like hers would ever be revered as worthy of magazine covers and cosmetics campaigns, the woman she's become has grown into herself and her enviable, very versatile looks. And might we add, those model-like looks are more than cover-worthy; an opportunity Cosmopolitan sadly missed when featuring Rae in their June issue, where she noted:
"I'm going to look how I want to look—it's going to be on my own terms. If people criticize my look, it really does not matter to me. It's about how I feel."
Rae also spoke about how she centers representation in the content she produces, content that is definitely opening up the narrative of who gets to be considered "beautiful."
"I prioritize making darkskinned women desirable," Rae told Cosmo. "You don't see a lot of dark-skin representation. That's been overlooked. Also, seeing them as beautiful, in addition to desirable, which are two very different things."
CoverGirl or not, Rae is undeniably gorgeous in our books—inside and out. And it also should be noted that CoverGirl is only the latest drugstore brand to make the 40-shade expansion; Maybelline recently added 12 shades to their Fit Me Matte + Poreless foundation ($7.99), topping their range out at 40, and L'Oreal's True Match line ($10.95) now has a whopping 45 shades to choose from.

Now, if we can just get a more diverse range of finishes. Must everything be matte?