For the wives and girlfriends of the 2 million men behind bars, Valentine's Day meant waking up alone. For those able to visit their loved ones, they prepared by dressing in a prison-approved outfit: nothing too tight; nothing that shows leg above the knee or reveals shoulders; a wire-free bra; nothing that will set off a metal detector.  
As they head to prison, they prepare to stand in the visitation line for an hour or more. A wave of mixed emotions comes over them: joy at seeing a loved one's face; fear of seeing that hollow look in their man's eyes, the look that betrays him when he forces a smile and says, "Everything is all right in here."
For them, there were no long-stemmed roses and gooey, dark chocolate truffles. No warm, candlelit bubble bath and a massage. No dinner at that chic Italian place down the street that is a bit too pricey for an everyday visit.
Instead, they arrive at the prison and exit their cars, careful to leave their purses and only bring their ID, a visit-confirmation slip and as many quarters or dollars as they are allowed. After going through a metal detector, being patted down and directed to a table or a booth, they sit and wait.
But it doesn't have to be this way. Last week my organization, #Cut50, partnered with Grammy Award winner Alicia Keys to call on House Speaker Paul Ryan to schedule a vote on pending criminal-justice reforms that would reunite many of these families. These reforms not only would address the crime committed in a manner that makes your street safer but also would keep the men in their homes, where they can help provide for their families and contribute to their communities.
G/O Media may get a commission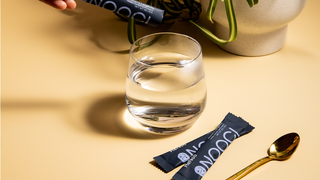 Until reforms are made, these women, the ones lucky enough to visit, will spend minutes that feel like hours as a line of men, dressed in their prison-issued outfits and with short hair, begin to enter the room. Their eyes meet. A smile comes to his face and his shoulders drop as the need to remain on guard slips to the back of his mind for that moment.  She represses the urge to jump up and fling arms around him; she fights her desire to feel the comfort of his body against hers or his soft lips on her cheek.  
The only touch they will share is the brief second his warm hand touches hers as they begin their hour together under the sharp watch of several armed guards and cameras.  
The meal they enjoy together will come from a vending machine, which, if not broken, contains half-melted honey buns and stale chips. The only bracelets they will see are the silver ones around their man's hands as the guard rips him away again.
Many partners of incarcerated men weren't able to visit their loved ones this Valentine's Day. Perhaps he was housed in a prison hours away from the community in which he once lived. Or maybe they had already used their hour that week or couldn't find someone to keep the kids while they went.  
Some of these women spent Sunday waiting for the phone to ring, hoping that the guards would allow their man to use the phones, that the phones were working that day, and that their man had been able to sign up for a coveted slot to use the phone.  
Some of the women weren't able to afford the as-much-as-$15 call, so they waited on the mail instead, hoping to receive a handmade card or letter.
For all of these women, it isn't just about having to spend Valentine's Day alone; it is about having to spend every day alone.  
Having to wake up every morning with the stress of having to be there mentally and physically for their children, to take care of the house, work a long day struggling to pay the never-ending bills that pile up. All the while, they sit there waiting on those calls or letters, and counting down the days until they can go visit again.
Speaker Ryan, who knows all too well what it is like to grow up without a father around, agreed to schedule the vote. He also voiced his support for the legislation, which has also been backed by the Obama administration.
Please join me in calling on the rest of Congress to do the right thing and vote yes on criminal-justice reform and yes to bringing these families back together.
The Root aims to foster and advance conversations about issues relevant to the black Diaspora by presenting a variety of opinions from all perspectives, whether or not those opinions are shared by our editorial staff.
Jessica Jackson Sloan is the national director and co-founder of #Cut50, a bipartisan effort to cut the U.S. prison population in half. Her first marriage was destroyed by the incarceration industry when her then-husband was sentenced to prison for a nonviolent, drug-related offense. She wrote about that experience here. Jackson Sloan is also vice mayor of Mill Valley, Calif. (she's the youngest elected official in Marin County history), and a human rights attorney who has dedicated her life to ending the death penalty and closing prisons.