A Florida woman's calls to 911 failed to keep her and her young son alive after Sanford, Fla.'s Police Department told her to stop calling them.

In body-camera footage released by the SPD, officers responded to a call that Latina Herring made about her boyfriend, Allen Cashe, 31, according to WCMH-TV.
Three hours before Herring was killed, she could be seen on police bodycam video arguing with Cashe.

Police were called to a Wawa store at 3:20 a.m. March 27 and then, 20 minutes later, to a nearby home. In the video, Cashe and Herring are arguing over keys, but the officers' conversations are quite telling:
"She's making false accusations; it's the second time she's done it."
"She's been calling all night. She first said he had a gun when he didn't."
"We're going to handle it; just stop calling 911 and making accusations that you don't know about."

Three hours later, Herring and her 8-year-old son were dead, and her 7-year-old son, her father and two bystanders were injured. Cashe is accused of killing them with an AK-47.

G/O Media may get a commission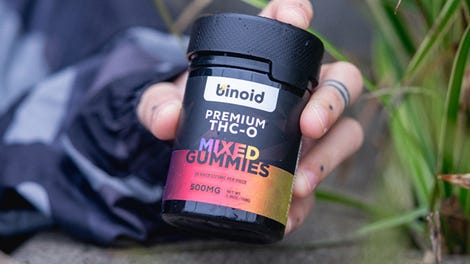 25% Off + Free Shipping
Binoid THC-O Gummies
Officers in the video said that they thought that Cashe may also have called because he was afraid he was going to do something to her.
Read more at WCMH-TV.