A police complaint seen by the Associated Press alleges that Baltimore Ravens running back Ray Rice knocked his fiancee unconscious during an argument at an Atlantic City casino, and there is video to prove it.
According to Sports Illustrated.com, police have video evidence that shows Baltimore Ravens running back Ray Rice knocking his fiancee unconscious.
A disturbing video shown on TMZ Sports earlier this week shows Rice trying to drag an unconscious woman off the elevator one evening at the Revel Casino. Rice can be seen trying to pull the woman until he is approached by a man who looks like a security guard, when he releases the woman and begins pacing back and forth.  
Police have charged both Rice and Janay Palmer with simple assault in the incident, AP reports.
The police complaint seen by AP states that Rice struck Palmer with his hand "rendering her unconscious." Palmer is also accused of striking Rice.
G/O Media may get a commission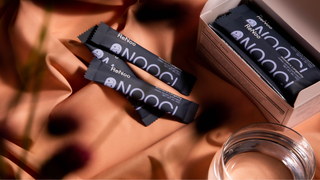 Neither he nor Palmer's attorney would comment about the video to the Associated Press, but both have said that the case was a misunderstanding.
Palmer's attorney, Robert Gamburg, said Thursday he's certain neither person committed a crime. Rice's attorney, Michael Diamondstein, has said he hopes the case is shown to be a misunderstanding.
Read more at Associated Press and Sports Illustrated.com.