A former New Jersey police chief has been charged with hate crimes and civil rights violations by federal prosecutors after revelations surfaced that he used dogs to attack black suspects, used hateful speech and physically attacked an African-American teenager.
Beyoncé's Feminist Anthem "Run the World (Girls)" A Decade Later
According to NJ.com, Frank Nucera Jr. was the police chief in the small township of Bordentown, N.J., until he abruptly retired in February 2017 after investigators began looking into what authorities said was his history of racially motivated violence and hate speech. Nucera came under scrutiny after an 18-year-old accused him of bashing his head into a doorway and officers recorded him calling black suspects the n-word multiple times.
William E. Fitzpatrick, acting U.S. attorney for New Jersey, called Nucera's actions "a shocking breach of the duty of every police officer to provide equal justice under the law and never to mistreat a person in custody."
Much of the evidence in the complaint comes from secret recordings made by one of Nucera's fellow officers who was "increasingly alarmed by [Nucera's] racist remarks and hostilities toward African Americans," he said.
G/O Media may get a commission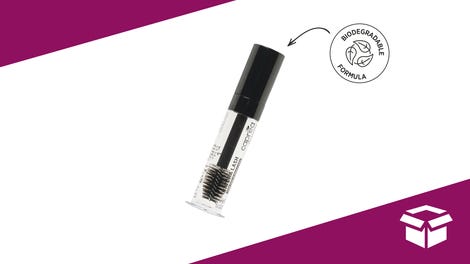 It's $8
20% Off Lash + Eyebrow Serum 2.0 - Caprea Beauty
On Sept. 1, 2016, police responded to the Bordentown Ramada regarding complaints of a fight between a couple who refused to pay for a room. The cops pepper-sprayed a young black man, 18, and a 16-year-old girl after the two got into a struggle with officers, according to court documents. The cops called for backup and Nucera showed up.

As officers walked the couple to the patrol car, Nucera grabbed the young man and slammed his head into a metal doorjamb, even though, the complaint points out, the young man "was not kicking or struggling." The 18-year-old complained that he might have a concussion but didn't want to go to the hospital after Nucera miraculously cured the young man by hitting him again in the back of the neck, according to the complaint. A few hours later, a police officer recorded Nucera making comments about the suspects and about black people in general.
"I tell you what, it's going to get to the point where I could shoot one of these motherfuckers," Nucera allegedly said in the recording. "And that nigger bitch lady, she almost got it."
The Courier-Post reports that Lucera went on to say:
I just, you know what? It would have been nice if that dog could have come up. 'Cause they would have stopped, put down.

That dog, that dog will stop anything right then and there [makes dog sound]. I'm telling you. You'd have seen two fucking niggers stop dead. I love when they do that. I just love that.
According to the unsealed papers, Nucera had a history of using police dogs to intimidate African Americans. He reportedly enjoyed posting police dogs near the entrance of the gymnasium at high school basketball games when the mostly white town played majority-black schools to intimidate the black fans.
On another instance, the same officer who recorded Nucera after the hotel arrest taped the 60-year-old police chief talking about a black man or boy who was accused of slashing the tires of a police car.
"I wish that nigger would come back from Trenton [N.J.] and give me a reason to put my hands on him," Nucera is quoted as saying in the secret recording. "I'm tired of 'em. These niggers are like ISIS; they have no value. They should line them all up and mow 'em down. I'd like to be on the firing squad, I could do it."
The complaint lists Nucera as making $151,418.31 per year. Since his retirement, he still earns six figures, drawing $8,832.73 per month.
Although Nucera's actions are vilified by some and excused by others, the complaint does not indicate whether Nucera stood for the national anthem.
Read more at NJ.com and the Courier-Post.