The body of a Florida girl who had been missing may have been uncovered in a freezer by relatives, who made the gruesome discovery after the child's mother dropped the freezer off at a relative's home, WTSP reports.
According to the report, on Friday, Bradenton, Fla., police were following up on a Child Protective Services complaint to pick up 11-year-old Janiya Thomas along with her four siblings. Once police arrived, they realized that only four children were in the apartment and Janiya was nowhere to be found.
Janiya's mother, 31-year-old Keishanna Thomas, was arrested and charged with contempt of court after she refused to cooperate with investigators trying to determine the child's whereabouts. Then, on Sunday, police received a call from family members with a tip about where the little girl's body could be. Police went to the location, a relative's home, where they were told the child's body might be in a freezer. 
The original discovery was made by Janiya's aunt and grandmother, who police say have been cooperating with the investigation. The relatives believe that the body is Janiya's; investigators are expecting to confirm the identity on Monday.
Thomas reportedly moved a freezer on Oct. 14 with the help of a still-unidentified man and dropped it off at the family home. Investigators are hopeful that with the new information, Thomas will aid in the investigation. 
G/O Media may get a commission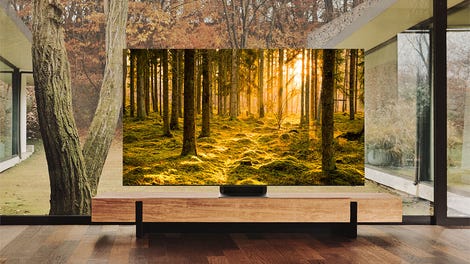 Up to 40% off
Samsung Smart TVs
Janiya was last seen by CPS agents in August 2014.
"Their mother is wicked. She's wrong, she's a criminal and possibly a killer," Police Lt. James Racky told the news station. "She's not a mother. I don't know why she's not talking."
Janiya reportedly had intestinal issues—the same health issue that killed her father—and it was difficult for her to tell when she needed to use the bathroom. Her mother was reportedly frustrated by the little girl's medical issues and kept her locked in the bathroom.
"We try to put on a calm face about it, but it disgusts me. I've got children myself. … It's just not right. That child in there is somebody's child, whether it's hers or not … we'll find that out for sure," Racky added. 
Investigators are still trying to identify the man who helped Thomas move the freezer. Janiya's siblings, ages 2, 9, 12 and 15, are currently in state care, the station notes.
Read more at WTSP.