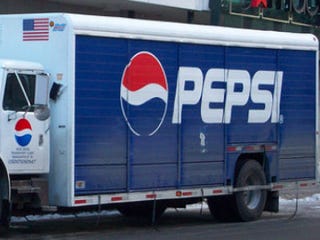 Pepsi Beverage will pay $3.1 million to settle federal-government charges of racial discrimination for using criminal-background checks to screen out job applicants. The process that Pepsi used screened out applicants even if they never committed a crime.
The federal government caught wind of this and began cracking down on corporations discriminating against potential employees. The Equal Employment Opportunity Commission said that the company's policies affected more than 300 black and Latino applicants. The company denied employment to applicants who had been arrested but not convicted of a crime as well as to others who were convicted of minor offenses.
"I commend Pepsi's willingness to re-examine its policy and modify it to ensure that unwarranted roadblocks to employment are removed," EEOC Chairwoman Jacqueline Berrien said in a statement.
Pepsi Beverage spokesman Dave DeCecco said that the company is working with the EEOC to revise its background-check process. "We are committed to promoting diversity and inclusion, and we have been widely recognized for our efforts for decades," DeCecco said.
It's great that the federal government is scrutinizing the hiring practices at corporations that can offer the most jobs to Americans. We hope to see more of these corporations exposed and rehabilitated by the EEOC.
Read more at USA Today.