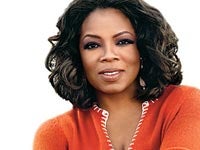 A media juggernaut will be hanging up her spurs in 2011 (to possibly pick them back up again on her very own channel). From CNN:
"Oprah Winfrey will announce on Friday's "Oprah Winfrey Show" that she is ending her talk show, said a spokesman for Winfrey's Harpo Productions.

CNN affiliate WLS in Chicago, Illinois, said the final show would air September 9, 2011."