Opening statements began Wednesday in the trial of Tulsa, Okla., Police Officer Betty Shelby, who is facing manslaughter charges in the fatal shooting of Terence Crutcher, an unarmed black motorist, after a judge seated a jury of nine women and three men, as well as two alternates.

The jury selected consists of two black women, seven white women and three white men. The alternates are one black man and one white woman.
Shelby shot and killed Crutcher after approaching him on a Tulsa highway on Sept. 16 after his car broke down. Video footage of the incident showed Crutcher walking away from officers with his hands up prior to his death.
As ABC News reports, the Tulsa County District Attorney's Office charges that Shelby "reacted unreasonably by escalating the situation from a confrontation with Mr. Crutcher, who was not responding to verbal commands and was walking away from her with his hands help up, becoming emotionally involved to the point that she overreacted."
The Tulsa World notes that Assistant District Attorney Kevin Gray portrayed the 43-year-old Shelby as an overly emotional officer whose unnecessary fear of Crutcher resulted in his bleeding to death because no one assisted him for more than two minutes after he dropped to the ground after being shot.
G/O Media may get a commission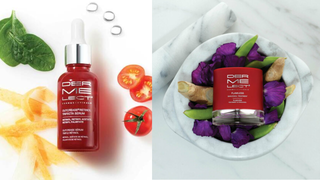 Save $19
Retinol Renewal Kit
"It was just a couple of minutes. You're gonna spend the next week or so listening to evidence about those couple of minutes," Gray said.
He also suggested that Shelby received special treatment from the Police Department when she was allowed to take a look at all the police videotape before making her statement to detectives days after the shooting occurred, according to ABC.
District Attorney Steve Kunzweiler told jurors that "skin color is an issue in the case," something that Shelby herself denied in a 60 Minutes interview prior to her trial and something that her defense attorneys also refute, the Tulsa World reports.
Shelby's attorneys are arguing that Shelby repeatedly ordered Crutcher to stop walking and to get on the ground, claiming that Shelby feared for her life and thought that Crutcher was reaching into his vehicle to grab a gun, ABC reports.
Defense attorney Shannon McMurray called Shelby a model officer who followed her training that day.
"She gave him every opportunity to comply, the evidence will show you," McMurray told the court. "This was a rush to file charges. ... And when you look at the whole picture, all the evidence will show this.
"Somebody did act unreasonably and in the heat of passion and out of fear, but it was not Betty Shelby. It was [District Attorney] Steve Kunzweiler," McMurray added, according to the Tulsa World. "What he did was not protocol. … He went after [Tulsa Police Sgt.] Dave Walker, the lead detective, and had [District Attorney's Office investigator] Doug Campbell … step in and do things."
McMurray underlined that Shelby had never fired her service weapon while on duty prior to the Sept. 16 shooting. The attorney also emphasized that three people had called in about Crutcher's "erratic" behavior that day.
Shelby was not aware of those reports during her encounter with Crutcher, of course, but McMurray claimed that Shelby's training gave her reason to believe that he was under the influence of PCP and had a gun.
"When someone's going for lethal, you do not go less lethal," she said, referencing Shelby's decision to draw her gun rather than her Taser.
Crutcher, as we all know, did not have a weapon on his body or in his vehicle. An autopsy report did indicate that he had acute PCP intoxication when he died, but it was not listed as a contributing factor in his death.
Crutcher's family has said that any emphasis on the drug in his system is a distraction from the fact that Shelby shot an unarmed man. Tulsa County District Judge Doug Drummond issued a pretrial ruling prohibiting the defense from making claims about Crutcher being a habitual user of the drug or referencing his history with the criminal-justice system, since Shelby knew neither of those things at the time of the shooting.
Six witnesses also testified Wednesday, including Officers Tyler Turnbough—Shelby's backing officer—and Michael Richert, who was in a helicopter overhead with Shelby's husband. The witnesses acknowledged that they did not hear Crutcher say anything or do anything that indicated that he planned to attack any of the officers on the scene.
Richert was the one who could be heard on police footage saying that Crutcher "looks like a bad dude" who "could be on something" just before the shooting.
He testified that he "had no idea" whether Crutcher was, in fact, under the influence of any substance.
"I was basing those statements on everything in the totality of the circumstances," he said, according to the Tulsa World.
Once back on the ground, Richert testified that he and Shelby spoke briefly and he heard her say, "I can't believe he made me do it."
Turnbough was the first officer who arrived on scene after Shelby. He, as it turns out, opted to deploy his Taser against Crutcher at the same time Shelby shot him, sending an electric current through Crutcher's body twice.
"It was obvious there was something that transpired before I arrived," he said, adding that "the situation made me a little uneasy, a little edgy."
Turnbough said that he didn't realize that Crutcher had been shot until a few seconds into the second electric current, when he saw blood coming through his white T-shirt.
He said that he decided to deploy his Taser when he saw Crutcher reach his left hand into the driver's-side-door pocket through the window of his SUV.
"I didn't know that she had fired," Turnbough said. "When I fired my Taser … I thought it was extra loud."
Another officer, Dave Montgomery, who is a member of the Critical Incident Response Team, testified that he drove Shelby back to the Gilcrease Division headquarters after the shooting and attempted to help her stay collected.
Montgomery said that Shelby became visibly emotional as she waited for investigators to take her service weapon and her photograph, asking several times, "Why wouldn't he listen? Why wouldn't he follow commands?"
Shelby faces up to four years to life in prison if convicted of the charges.
Read more at ABC News and Tulsa World.