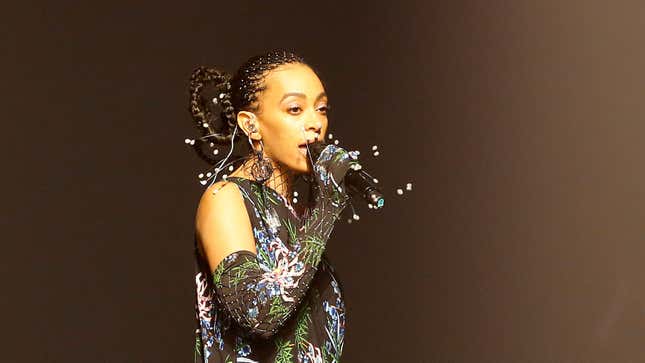 "Cranes in the Sky" … and cranes down under. Solange Knowles is giving the people of Australia what they want and need!
Tackling A Black Maternal Health Crisis & Embracing Reproductive Justice | The Root Institute
According to Pitchfork, Solange recently announced a residency at the Sydney Opera House, which will be her first Australian appearance since When I Get Home was released.
The residency will last four days—the definition of residency has evolved—and each show will feature "a brand-new 360° visual set" that will include a live band and dancers. Sounds very Solange. Additionally, Ben Marshall, the Sydney Opera House head of contemporary music confirmed Solange has "never before played an arts institution twice." However, there's an exception to every rule when it comes to Australia, apparently.
Australian fans will be extra excited to see Solange after giving her a fabulous reception the last time the 33-year-old artist visited the continent to headline Vivid Line, a show that sold out within minutes of its ticket-sale posting.

"I took one of those ferries right in front of the Sydney Opera House," she told her Vivid Live audience last year about her first trip to Australia at 13 years old. "To be here this many years later and to fill this space with so much love, so much energy, so many beautiful people…it's just a phenomenal feeling."

She also opened up to that crowd about being diagnosed with an autonomic disorder, where she disclosed her fear of possibly never being able to perform again.
You can purchase tickets at the Sydney Opera House website. Standard tickets start from $99 and the show's runtime is approximately 75 minutes.

Solange's Sydney Opera House residency will take place on Jan. 27, 28, 30 and 31 in 2020.