If you are a heroin addict in Middletown, Ohio, the city is considering a controversial proposal that could have an impact on whether or not you get help the next time you overdose on your drug of choice—and if it has its way, three strikes means you're dead.
Beyoncé's Feminist Anthem "Run the World (Girls)" A Decade Later
WLWT reports that Middletown is considering whether people with heroin addictions should be given only two strikes before they will no longer be given a dose of Narcan, an opiate antidote that blocks the effects of opioids and reverses an overdose.
Heroin addiction is an epidemic in Middletown, and the number of overdoses so far this year already outnumbers the total number of overdoses in 2016. According to WLWT, there were 532 overdoses last year, and there have already been 577 this year.
In addition, the cost to the city in doses of Narcan has nearly tripled in the same amount of time. The city spent $11,000 last year and has already spent $30,000 this year.
G/O Media may get a commission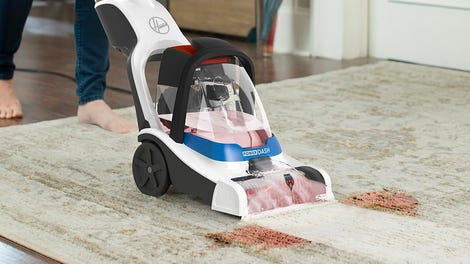 26% Off
Hoover PowerDash Pet Compact Carpet Cleaner
"We are faced with stress on our services, particularly the EMS services, where we can do six to eight opioid overdose runs a day," Paul Lolli, fire chief of Middletown, said.
The three-strikes system, as proposed by City Council member Dan Picard, would require a person to perform community service for the equivalent amount of money used on the lifesaving response after the first two overdose rescues.
The third strike is a bit more gruesome, and Picard admits that it is not a measure to solve a drug problem but, rather, to save the city money.
"If the dispatcher determines that the person who's overdosed is someone who's been part of the program for two previous overdoses and has not completed the community service and has not cooperated in the program, then we wouldn't dispatch," Picard told WLWT.
In the meantime, as they await a review of Picard's proposal by legal advisers, the Fire Department is applying for grants and accepting donations to fund more Narcan.
Even as I write and post this, I feel as if I am getting punked.
I get wanting to stop the heroin epidemic, but the "Just let them overdose and die, then" approach is a bit grim, Walter White Councilman Picard.
Read more at NBC4i.com.