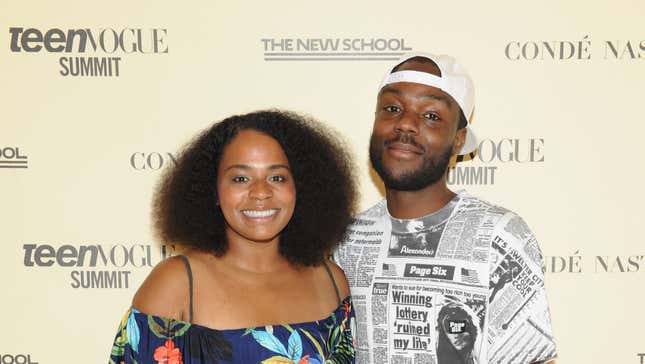 It's official—we have a date with Kid Fury and Crissle West. It's a "Hot Top(ic)" in and of itself!
Terry Crews Talks AGT, Hidden Talents, & Falling For A White Chick
It's a release date, that is. Fuse TV has announced the official release date of The Read With Kid Fury And Crissle West, the TV show adaptation of their popular podcast, which debuted in March 2013. As Deadline confirmed during the upfront season show announcement, the pop culture podcast boasts more than 85 million listeners worldwide and 1.5 million unique listens a month.
Of course, longtime fans were extremely happy for the dynamic duo's glow-up, and now we have an actual date and time to look forward to their foray into late-night television.
Per Fuse TV's official announcement:
Over the years the hosts of The Read podcast Kid Fury and Crissle West have cemented themselves as the foremost voices on pop and black culture and social issues with their hilarious, biting, and incisive commentary. Call it required Read-ing.

And now they're bringing the shade, the tea, and everything in between to the small screen, where they'll host familiar segments like "Hot Tops" (and of course "The Read") and also interview celebrity and musician guests.
The TV show will have a half-hour format and will include an interview with a special guest each week.

Crissle recently took the time to answer several Frequently Asked Questions on her Instagram stories (which is now listed in her Highlights section). Naturally, one big question had to do with their existing podcast. So, will their beloved podcast be ending due to the TV show? Thankfully, the answer is no. That's right, we're still getting those "Hot Tops," "Listener Letters" and the grand finale of "The Read" in their usual long-form format.

The Read With Kid Fury And Crissle West premieres October 11 at 11 p.m. on Fuse TV.