Oberlin, one of the first institutions of higher learning to open its doors to both black people and women upon its founding in 1833, has named its main library for civil rights activist and women's suffragist Mary Church Terrell, who graduated from the liberal arts college in 1884.

LeVar Burton Is Still Championing Literacy In "The Right to Read"
The school announced this week that the main library in Mudd Center will be named in honor of Terrell, who also received her master's degree from Oberlin, Oberlin College & Conservatory reports:
Considered one of the progenitors of the modern civil rights movement, Mary Church Terrell was born in 1863 to mixed-race, formerly enslaved parents. An 1884 graduate of Oberlin College, Terrell was an educator, feminist, and activist who worked to further social justice during a pivotal time in which one's gender and race were limiting factors. She was a founding member of the National Association of Colored Women (NACW) and signed the charter that established the National Association for the Advancement of Colored People (NAACP).

Terrell was also a prolific writer who used her prose to further her social and political concerns; her scholarly articles, poems, and short stories appeared in numerous journals and magazines. In 1940, she published her autobiography, A Colored Woman in a White World, which details her struggles with gender and race discrimination in the United States.

"We have pictures of her [in the Oberlin College Archives] as an older woman on the picket line with signs, protesting," says [Oberlin Director of Libraries Alexia] Hudson-Ward. "Mary Church Terrell really did embody the spirit of the institution around social justice and how one person can change the world."
The school reports that in recent years, Terrell has re-entered the spotlight for her role in District of Columbia v. John R. Thompson Co., Inc., which brought about a unanimous decision by the U.S. Supreme Court that invalidated segregated restaurants in Washington, D.C., a year before the landmark Brown v. Board of Education in 1954.
G/O Media may get a commission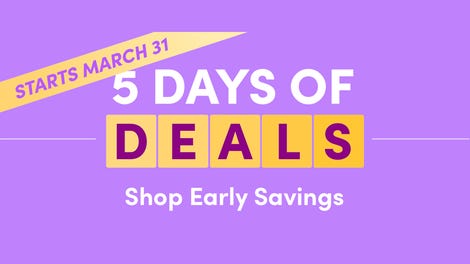 Sale sale sale
Early Savings - Wayfair's Five Days of Deals
As part of the naming, an exhibit honoring Terrell's life will be unveiled during commencement/reunion weekend.
A naming ceremony will take place during the Oct. 6 inauguration of President Carmen Twillie Ambar, the first African American and the second woman to hold that position at the school.