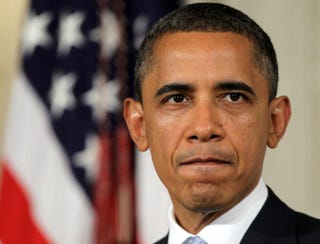 President Barack Obama cannot do much nationally about discrimination based on sexual orientation without the help of Congress.
However, the president is set to help those he can, and he plans to sign an executive order extending protections against such discrimination to federal employees, the Associated Press reports. 
According to the news wire, the decision comes years after LGBT-rights groups pressured Obama to act on his own while nondiscrimination legislation is stalled in the Republican-run House, even after being passed by the Senate last year.
Wielding his executive power for lesbian, gay, bisexual and transgender federal workers means that about one-quarter of the U.S. workforce will be affected, the AP notes.
It was unknown when Obama would make the move and officially sign the order, but he did ask his staff to prepare the measure so that he could sign it.
Obama is scheduled to be in New York on Tuesday for the Democratic National Committee's annual LGBT fundraiser, the AP notes.
Read more at the Associated Press.